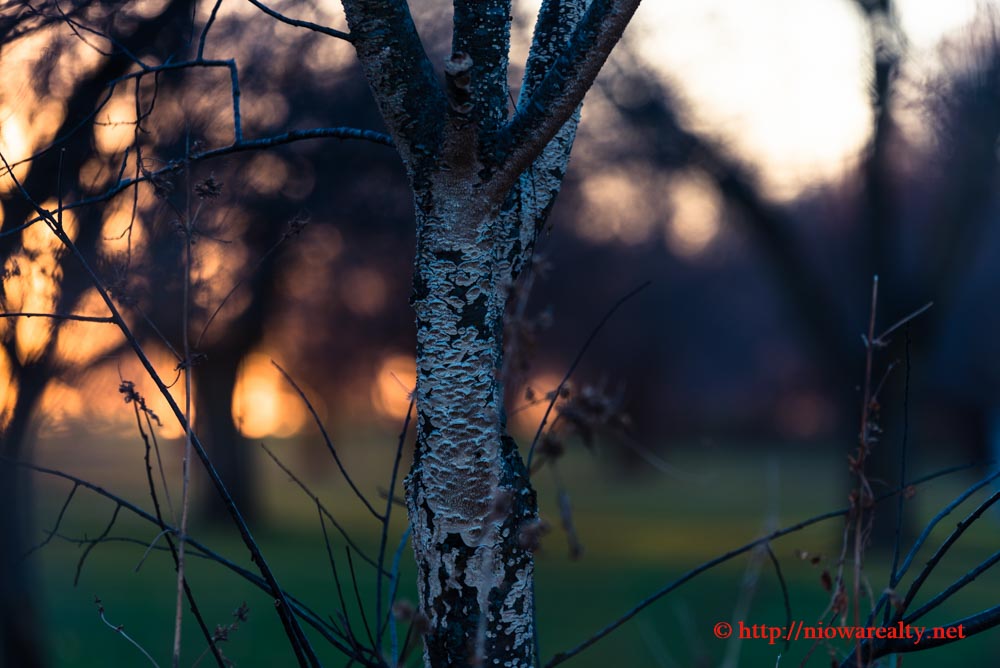 Since it's less than a week before Christmas, I didn't think it necessary to have a public open house on any one of my listings today. Believing I would have a free day to get some domestic work done, I opted to change into my work clothes and get busy.  After about four hours of it, my cellphone rang and it was a buyer wanting to view a home for the second time.  I was more than accommodating in doing so as I was in great need of a break from my labors.  Upon return, the finish time didn't seem so bad after getting a welcome break from being on my hands and knees for so long.  As I'd mentioned before, it's really good to get ourselves out of our boxes with mundane chores to where we can leave our minds free to think more fully about things we've put on the back burners for so long.  I'm convinced far too many people are so much plugged-in to their jobs along with the near non-stop attention to the social media gadgets, they've allowed their minds to be so full of junk that they're not able to think deeply about much of anything.  When driving easterly past the Post Office early this morning, I noticed a very large bird flying above.  As I drove farther, I spied it to be a bald eagle.  The wing span on those big birds are phenomenal.  Just another time I was without camera when a perfect possible photo to share with everyone was before my eyes.
Since today is really the beginning of a new week, I can say I'm already feeling all the better being no longer tied to this past one.  Nearly everyone I spoke with today was upbeat and delightful.  When I stepped outside around 1:30, I was quite surprised to find the temperature to be 45 degrees. Some people do wait until the very last to do things that should have been done several months ago.  I actually noticed someone cleaning his outdoor hot tub and readying it for winter.  I would've been afraid some pipe was already frozen with that 9 degree overnight temperature we had the night before.  Since all the leaves are off the trees and since I've been out and about showing more properties lately, I absolutely cannot believe how many people allow volunteer trees to grow around their foundations and fences.  Most have no idea how quickly they can become full sized, especially of the softwood varieties.  The squirrels are partially to blame for burying too many nuts and not remembering where they'd placed them, and suddenly the following Spring there's walnut trees sprouting.  The nut trees have a knack for sending their roots down deep right off the bat which makes them harder to pull out.  You can cut them off, but you'll be sure to have even more shoots coming back.  One has to dig down enough to cut them off below ground and then cover with enough dirt so they'll not come back.   When I was out showing that 4 acre parcel yesterday, I pointed out to the prospective buyer a group of european buckthorns.  I said, "These are the first you absolutely must get rid of before they become even more of a problem."
After making a few short stops around 4:30, I noticed my having to turn my car lights on.  Even though the day was overcast, I was suddenly reminded we are only a day or so from it being the shortest day of the year.  Nothing makes me happier in knowing the long nights will soon be over as the sun will be marching back north.  I know a number of people who have mood issues when there's a lack of sufficient daylight for them.  All will be well in but a few short months.