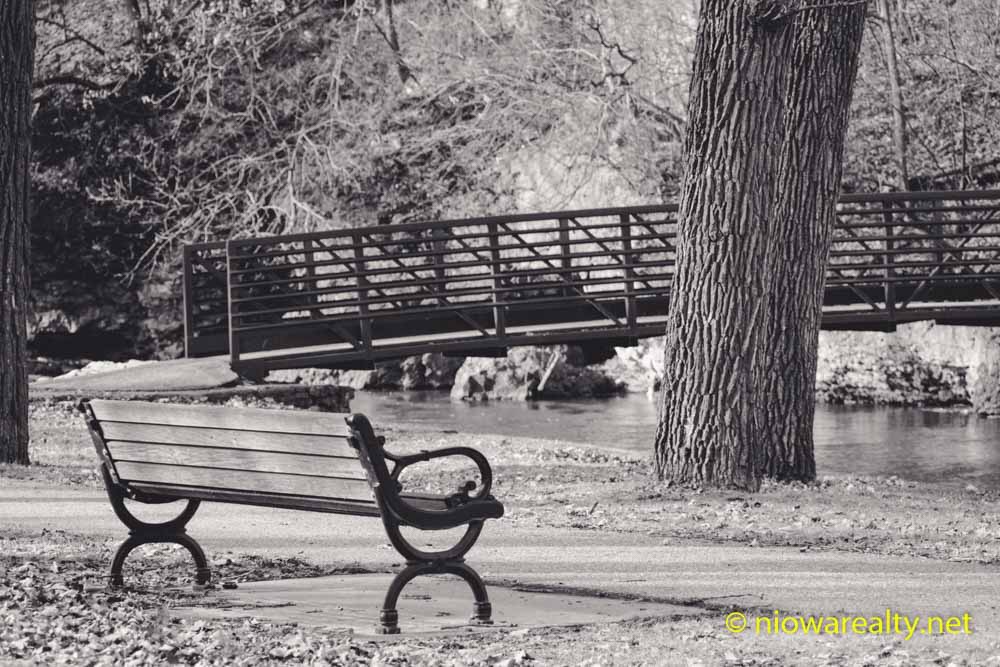 In preparing for upcoming closings, I've discovered again how important it is to keep clear channels of communication open with everyone involved.  Having two of them them back to back this week along with another one that should have closed weeks ago, but due to a slower moving lending institution, it continues to peddle along at it's own speed and still keeping me hopping.  I can certainly understand a buyer's frustration in waiting for answers followed by more questions and confirmations.  I do try to warn buyers who want to use out of State lending institutions to procure their mortgages the fact that often times those lenders are not used to the way in which we handle title insurance as well as closings.  Iowa may seem a bit backward when it comes to title standards and closings, but I'd say without a doubt our State is not nearly so cumbersome as many others.  In States like California, they use title companies to perform title searches as well as handle the closings.  They have to wait until their mortgage and title documents are recorded before checks are issued and most times the Realtors and other vendors aren't paid until one or two days later.  Can you imagine what it would be like if there were say two or three back to back transactions where one must close before closing on the second and/or third when all are tied together? The chain reaction of certain closings must be nightmares in their markets.  Here we schedule all three of them back to back the same day. Everyone gets their checks as soon as signatures are taken, keys are exchanged, and then the moving trucks have the green light to start unloading.  I wouldn't want to think how chaotic it must be in other States.
The buyers are certainly still out viewing homes in this pleasant weather to where I have¬† showings with three different customers tomorrow.¬† I'm just happy to have all of today's calls returned and desk work complete.¬† I really don't like leaving unfinished work for the following morning due to the possible unexpected walk-ins or lengthy phone calls.¬† I got a laugh out of someone today when speaking about a person whom I had a meeting with this afternoon.¬† Because of the way in which the person I met with was acting towards me, I couldn't help but think I'd done something wrong and there was a hidden harbor of resentment towards me.¬† Since this has happened before, I decided to call one of the people who's worked with this person more often than myself.¬† The giggle on the other end caused me to say, 'ÄúOK, what did I do wrong?'Ä̬† The voice on the other end said, 'ÄúAbsolutely nothing.¬† I stopped saying 'Äúhello'ÄĚ as well as 'Äúgoodbye'ÄĚ a long time ago simply because I wouldn't even get a nod of acknowledgment.'Ä̬† After hanging up, I felt relieved in knowing it had nothing to do with me.
On this gray day I had another uplifting conversation with a highly intelligent acquaintance of mine. We were talking about how people today don't take the time to be introspective when needed much.¬† She said, 'ÄúOne thing I do know is that an exceptionally large percentage of our population don't take time for deep personal thought without distraction.'Ä̬† She went on to tell about a friend of hers who was in a high stress job and approaching burnout until she found a private place to go every day for about a half hour to quietly and deeply reflect on her life's situation.¬† Well, it worked.¬† After months of the same daily routine, she applied for and received a better job and became not only happy about her career move, but for the first time, all the more happy with herself.¬† No matter if it's a church, a vacant public building, or even somewhere out in nature, there must be in place for our troubled, sites to where they can go and divorce themselves from daily work and home routines. I'd call them to be more in the line of contemplative spaces.¬† Most consider contemplative to be only attached to religious thought, but in a more broad sense, it's more akin to long and deep thought. I do hope we have enough sites in our City offering those troubled among us those sites to go and create their own places for reflection.