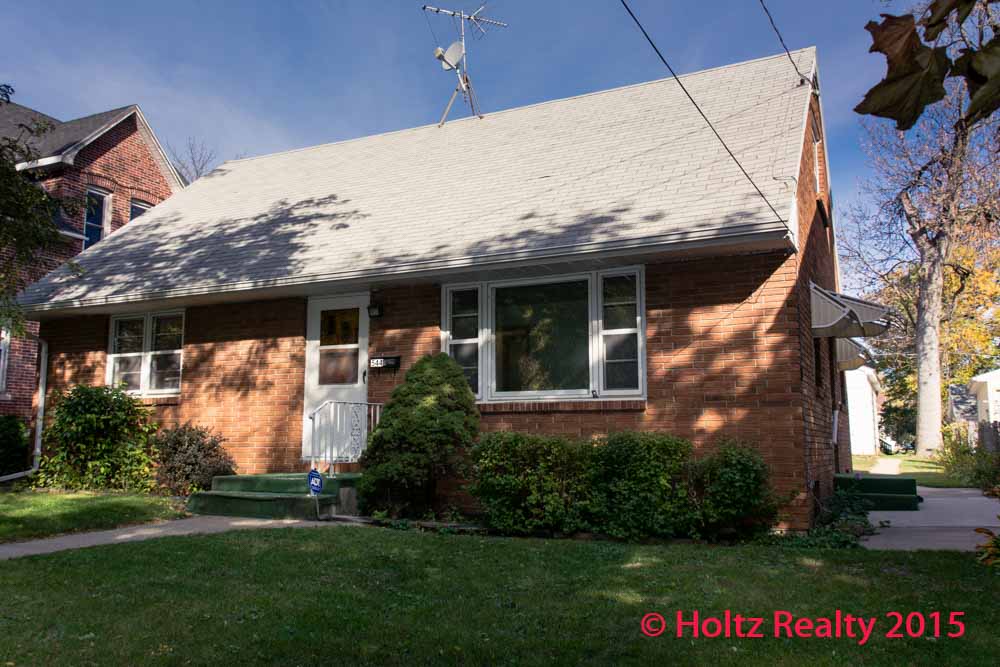 Certainly the warmer weather expected tomorrow will bring more buyers out to view scheduled public open houses.  Mine is located at 544 – 6th St. SE here in Mason City.  It's a one owner and exceptionally well built brick 1 ½ story home that's of a classic mid-century design.  The previous owner lived there until she was a grand 95 years old and most certainly enjoyed every season of the year while creating lasting memories for those many lives she touched.  I've mentioned this before but I believe it's appropriate to mention again while speaking of this home.  Over the long years I've marketed real estate in Mason City and North Iowa, I've noticed a trend of sorts with certain homes owned by given families for many years.  One would say, "Why on earth did those people live there so long?"  Or possibly, "They must've not been able to bump up to newer, bigger, and better homes."  Well my take on it is neither of the above.  I believe there is some intrinsic feature or features of a given home that keeps the owners from moving elsewhere.  I had a listing not long ago where one owner's family lived there for nearly 60 years and the subsequent family resided there for just over fifty.  To think two un-related families called a given house their home for over 110 years.  Was the house haunted? No, I don't believe so.  I'd rather believe it served as a comfortable place to relax and re-charge after a long working day.  With the home I have my public open house at tomorrow, I believe the owner's family lived there so long because of the overly-generous room sizes including the kitchen, there being two full baths, and three levels of the home in which growing children could create their own little "corners" of privacy.  This rock solid brick home is crying out for a family to own it and continue on the tradition of long term ownership which was started by the deceased owner's family.
Some of the rickety old homes that appear to have been physically abused, I'd often say, "I'm glad these walls can't talk because I'd hate to hear what has taken place in this house."  With my open house tomorrow, I'd say, "If these walls could talk, we'd hear many wonderful heart-felt stories of family gatherings and happenings." Every domicile does have its own story to tell and most of the time you can get glimpses of that story by taking a closer look inside and out.  Some stories speak of extra rows of clothes lines for a growing family's laundry. Others speak of numerous flower beds where some one or two had an affinity for beautiful flowers. Then there are those basement workbenches with all the little drawers and doors which at one time were filled with all the necessary tools for the man of the house to be ever prepared to fix even the slightest faulty component of the home.  In these little road signs of life as it were, gives a more clear picture of the care taken over the years to keep a house a home and ever working to be at its best.  Stop by my open house tomorrow and see for yourself the exceptional and lasting quality.  Click on the link below to view more details.
A dear long time friend of mine called this afternoon to ask about a home for sale and while visiting, I mentioned how in these past 24 hours I'd been taken to the next level three different times by people either not listening to instructions, not wanting to admit they were wrong, and lastly, taking an innocent conversation to the dark side. Without mentioning names, I gave a brief description of what had happened during these three separate conversations.  We both agreed it takes all kinds and sometimes I believe we just happen to find ourselves in the crossfire of something else going on in the lives of those who suddenly for a change, decide it's time to stir up someone else's day. Being sassy is not classy when doing good business in Mason City.