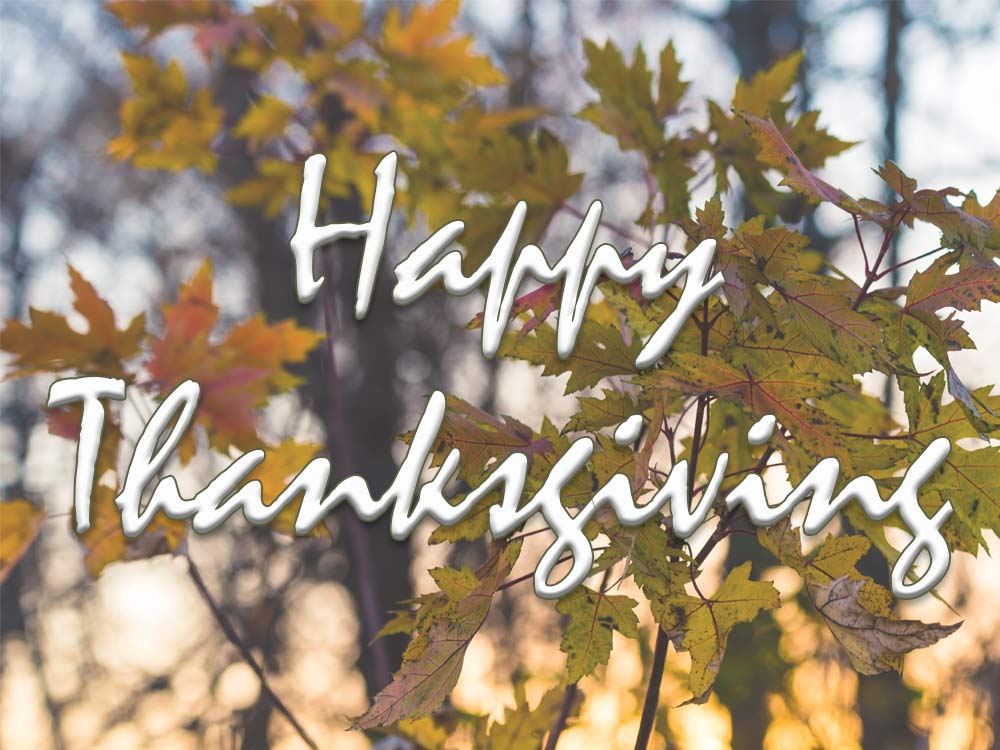 I'm in hopes everyone had a pleasant Thanksgiving and was able to spend some time with loved ones.  Having had a great deal of time to do some deep thinking as well as remembering today, I've decided society as a whole has become all the more detached on a regular basis from their families. With that said, I'm believing the few holidays that still call for families to get together and celebrate, have become overly stressful on nearly everyone involved in the gatherings.  My take on these unfortunate circumstances is that because family members as so busy with their own lives and likely living far away, the seem to become all the more expectant that the gathering will be perfect in every way so to make up for the lost months and sometimes years apart.  Instead of being casual guests, they turn into demanding visitors expecting their standards to be followed by the hosts.   Some won't eat meat, others don't like pumpkin pie, mashed potatoes have to be prepared to their tastes, everything has to be gluten free, and everyone is expected to like having them as visitors because they're there to receive their dispensations from likely parents or grandparents for being away so long.  A great number of years ago I was befriended by an elderly couple whom after selling a rental property they owned, decided I was going to be their friend.  To this day I'll never fully understand why they chose me to be one of the few "outside the family" guests to be religiously invited to their Thanksgiving and Christmas dinners, and a rain check from me was never allowed.
Wow, after all those years I can still remember their dog named Mutley.  They lived in a rambling old home in one of the small towns in our area.  Unlike most families, their dinners took place in the early evening and much time was given for visiting before and after their meals.  The husband absolutely loved telling near fantastic stories as well as making clever comments about some of the most insignificant happenings.  I can't begin to count the number of tales he told about his life as a child in Cedar Rapids as well as unusual things that happened during his tenure as a railroader.  His wife on the other hand would share her memories of an early life in far away Louisiana and her years spent in the field of nursing.  She was quite the woman of the Earth.  Her herb gardens were filled with all the strange and wonder herbs that would likely cure even the most lingering of illnesses.  She had a drying room off her kitchen and when I'd go out there, the mixed aromas of those drying herbs was heavenly.
I would stop by for a quick chat should I be in the area of their town simply to keep plugged-in with the happenings of their lives.  During the summer months, the husband would tend his very large garden to the point of it being completely vacant of any signs of weeds. He grew the largest garlic bulbs I've ever seen grown in North Iowa. The both of them were keen on roasting garlic in an interesting ceramic pot they owned. Thanksgiving and Christmas dinners would have tastes of both the standard Northerner  as well as that of a Southern Creole.  My all time favorites were her Shrimp Gumbo in the Creole style as well as her Southern Style green bean casserole.  I've never been fond of green beans but the way she cooked them with a few non-standard ingredients made them quite tasty.
He died quite suddenly one summer day and subsequently created a relationship vacuum for his wife.  She made some rash decisions about moving back Louisiana to be near relatives.  I made several attempts to contact her after she moved there but to no avail.  I speak of this couple today to give the world a small view of what a long standing non-familial relationship was like some twenty plus odd years ago.  In remembering them, I can still hear their laughter, the jokes, the dog being clipped on his chain to go potty, the smell of an always filled cup of coffee, the amber lighting around their massive dining room table, the touch of the marble slab placed over a warming radiator, and even the sound of my own footsteps across their well-trodden wooden floors.  In good times and bad, their approach to life was always upbeat along with a good helping of humor.
Can any of you find someone or something with which to turn back the pages of time and reminisce?  It always helps whenever having to endured a tedious get together on a holiday in today's world.