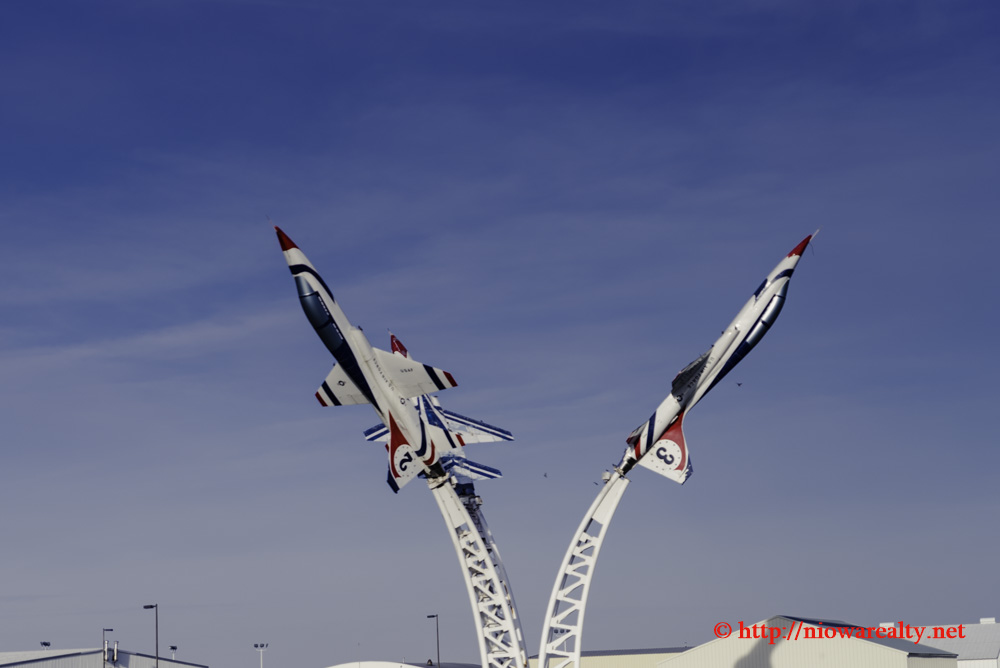 There's always something different about each day that passes as long as we look for it. I've come to the conclusion that most people are too plugged in all the time to pay attention to the subtle happenings around them. Have you ever noticed how the colors of a tree's leaves change on a daily basis?  Have you ever noticed how the sky in the early morning can be filled with some of the most beautiful pastel colors? Have you noticed how the migrating birds are passing through in flocks and sometimes staying a while to feed on whatever may be available?  Even the bugs are starting to look for warm places to hide and hopefully not in one's home. Tonight we seem to have come to the half moon phase since noticing a perfectly halved moon.  Is the moon half light or half dark?  I guess it's the perception of the general public and likely a bit of an insight as to whether they possess a positive or negative outlook on life.
With November quickly approaching, I must remind everyone to make sure they're prepared for a drastic change in temperatures.  I found myself replacing batteries in several thermostats yesterday that were dead.  I'm not completely sold on those types as I believe they could cause some serious pipe freezes should they not kick a furnace on when necessary.  Someone once told me you actually can still get the ones without batteries and rely entirely on the electrical supply.  Everyone wants what they believe is newer and better when in fact it's most of the time opposite unless one opts for the high end products, and still run the risk of something going wrong with a component that likely has some computer chip in it.  Even the cell phones are getting worse with their diminished longevity.  I suppose the makers believe everyone is changing cell phones at least once every year or so due wanting the most updated version of the smart phones.
I've certainly been brought up to speed with the new water testings of private wells that's been taking place these last several years.  In visiting with several people who are in the know about our ground water in the area, it seems most likely one will find most well water to contain arsenic levels higher than what is recommended safe for human consumption by the government standards.  The removal of the arsenic is usually done by reverse osmosis which is usually what some people choose to have as an add on to their water softening systems.  They're normally located under a kitchen sink and hooked up to the drinking tap.  It amazes me seeing the wide varieties of sizes and costs of those systems.  From seeing a simpler one that does its job costing around $250.00 to well over $3,000.00.   Now that's a very wide gap in pricing something that's only job is to do one thing—lower the arsenic levels.   Believe it or not, I'm not as concerned about arsenic as I am the leeching of farm chemicals into our underground water supplies.  If anyone should be concerned about carcinogens in their water, they should pay closer attention to farm chemicals that are breaking down and interacting with others that could make them all the more toxic to humans.  There will be many more well water issues in the future if we don't continue to work at cleaning up our environment.  My advice to everyone who're getting ready to take off in search of their dream acreage, is to do all their investigations on well problems and septic tank issues before they pull the trigger.