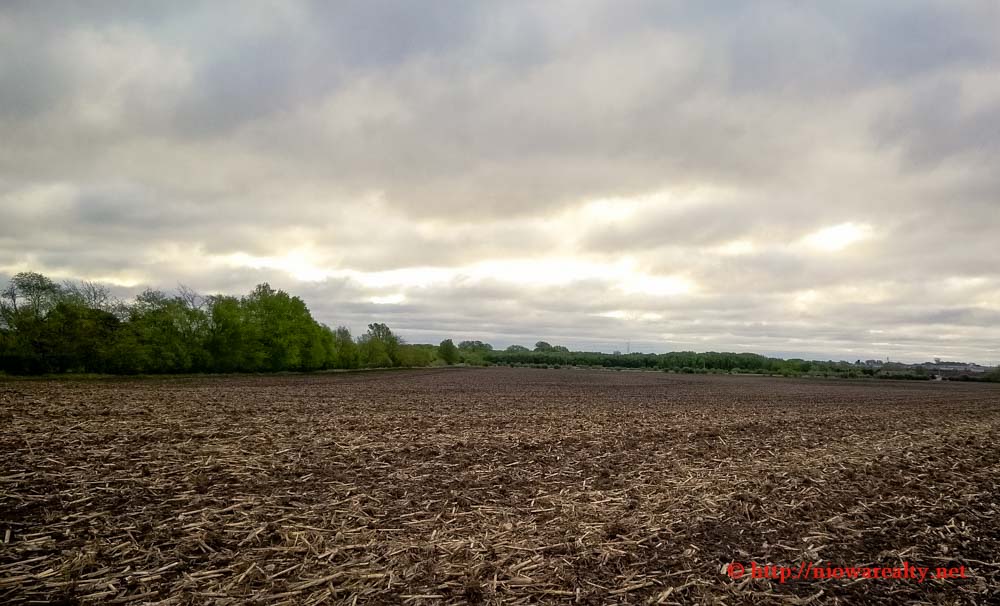 It's surprising to find how much traffic there is between Clear Lake and Mason City in the early morning hours.  Since I'm having an open house this Sunday at 404 – S. 9th St. in Clear Lake, I thought it best to get an open house rider posted on my for sale sign.
At about 6:30 a.m I headed for Clear Lake on Hwy. 122 and to my surprise, I found many vehicles on the road heading towards Mason City.  Even as I got past Walmart, the traffic was still coming.  There must be more people working in Mason City who live out of town than I'd expected.  I'm not so sure this is a good thing.  What it tells me is there are people choosing to live in surrounding towns and bear the cost of time and gas rather than living here.  Certainly there are those who live outside Mason City for reasons of family connections living in those towns, but I personally know people living in Clear Lake who've made the choice to live there for some of the most debatable reasons.  One of those people once said, "I moved to Clear Lake to get away from all the crime in Mason City."  I thought, "So, Clear Lake is crime free?"  Another said, "I wanted my children to be in a smaller school district."  I again thought, "Does the size of a school district have any distinct bearing on a child's ability to gain a good education?" I understand the concept of wanting to live in a "village" environment, but too many people don't realize that even the larger cities have subdivisions and districts that act as their own little communities within the whole.
I showed a home today in what was long ago considered Central Heights which after being annexed into the corporate limits of Mason City, is just referred as the far southwest side.  Central Heights was a rough and tough enclave where everyone had their own septic systems and often had shared well agreements with neighbors.  There are still some of the old ones living there who can certainly tell some interesting stories about how their area used to be.  Now, that section continues to grow and evolve into a popular place to live. Today I told a particular buyer while showing a home out there that I couldn't remember ever having a listing in the area that didn't sell.  Because it's a community of sorts within itself, the neighbors seem more tuned into the goings on in the district.  With that said, my final statement about the neighborhood was, "Believe it or not, neighborhoods are constantly evolving.  They are either slowly deteriorating or they're on paths toward becoming sought after places to live."  Whenever there are two vacant lots available out there, they're likely sold to someone wanting to build a new home.  Even existing homeowner's are keen to add as more land to their homesteads.  Central Heights is a great example of a neighborhood in Mason City going from being considered the armpit to a popular place to live.  I freely tell people living in Central Heights that they're living on the rim of the bowl which at its bottom is the center of our city.  The buyer never realized that Central Heights was so much higher than the downtown.  I said, "When you're driving back north on Taft, look to the east and you'll understand what I'm telling you.  You'll be looking down and seeing some of the tall buildings of our Historic Downtown."  He laughed and said, "So if I buy this home, can I tell all my friends that I'll be looking down at all of them from the rim?"  I got a laugh at that remark and it certainly made my day.