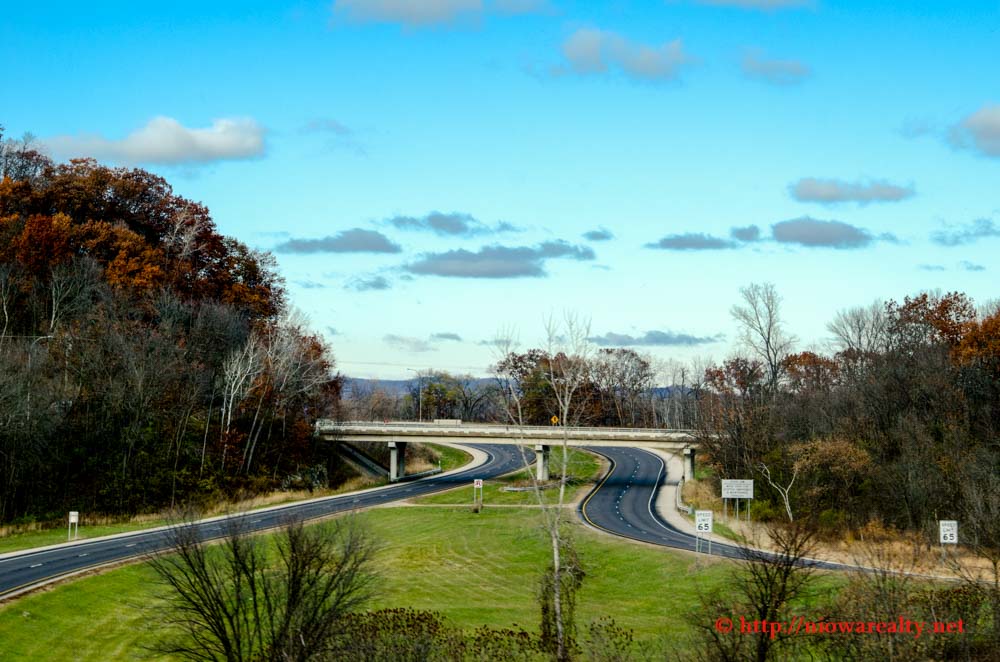 Early this morning I found myself on a journey in running up to Mpls. to pick up a visiting relative flying from Coast since the connections were too delayed and quirky.  I really didn't have a problem offering to do the pick up since I figured it would be a good time to spend by myself without the phone calls and appointments.  After just a few miles down B20 I realized we're entering the time when the deer get a little more aggressive with their running across roads in front of vehicles.  Just on the stretch between Hwy. 65 and the entrance to I35, I noticed three dead deer on the roadside.
While driving up to Mpls., I noticed another four more.   One of them must have done some major damage to a vehicle because there were parts of a fiberglass bumper at the side of the highway near the carcass.  I was reading something not long ago where if you turn an insurance claim in for damage from a deer accident with your vehicle, your insurance premiums go up.  I thought, "That's the craziest?"  How can anyone miss hitting a deer if it jumps out of a ditch at precisely the right time to get nailed head on?   I've had my own scary moments with them when I used to drive up to visit a relative living near Pilot Knob State Park.  I began to notice that dusk and dawn are about the worst times for them to be running across roads and for sure, I was all the more watchful for their movements.  As we enter the time of rut this Fall, they will be all the more crazy with their running across roads due to either running away from or after another.
Since I hadn't been to a large metro area in a few years, I was brought back up to speed with the crazy drivers.  I'm really surprised there's not more highway patrol troopers out catching the real speeders.  There were several people who had to be driving at least 85 miles an hour as they quickly passed me.  And believe me, if you don't get out of their way as soon as possible, they're right on your bumper.  There were two different times where people driving pick-up trucks nearly caused two bad accidents.  Both hands on the steering wheel and both eyes on the road is all I can say when driving in those tangled ribbons of traffic.   Of course there's absolutely no courtesy by many when wanting to change lanes for an upcoming turn off.  One gal was doing everything she could to cause me to miss my turn simply by not allowing me to change lanes.  Slowing down and letting her pass was all I could do and changing lanes before the next one was too close.  I'm sure I must have made her day with her thinking she finally got one up on someone with Iowa license plates.  I thought to myself, "Oh lady, you really do have a monster cherry red Cadillac SUV that must make you believe me to consider you really important and maybe even special—not!"  Every moment of time at the airport was as though it was rehearsed because I picked my relative up at the curbside and we were out of the airport and back on the road in less that 15 minutes.  We both thought it was beyond coincidence that we were where we needed to be at the same time.
The next time I go driving into a big city, I'll be all the more prepared for the beltway drivers and their aggressive mentalities about going from point A to point B.  I can't imagine commuting in that every day and arrive at work stressless.  Without their knowing, those commuters have developed driving mentalities of always being out on missions.