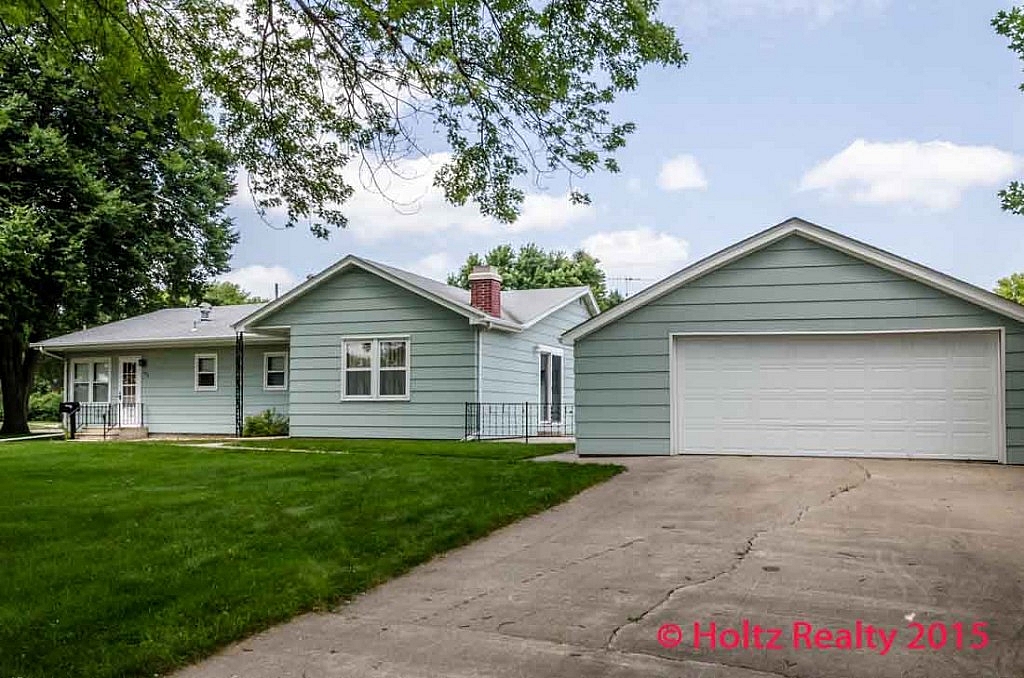 The real estate market here in Mason City is definitely still on the move and as I mentioned before, the buyers and sellers are likely on a burn to get themselves settled before the deep freeze of winter arrives.  I'm really a bit surprised I didn't have a good turn-out at my public open house today at 922 – 8th St. NW.  That home is much larger than it appears and the location alone should be placing it on the top of the buyers' list of preferred places to live.  The open playing field across the street would be one of the first things noticeably better than the competition.  The soccer games and people out walking, the frisbee throwers, and everything in between would give the new owners a live show likely every weekend and summer afternoons.  Watching people at play is always a great pastime.  I told the seller today, "The right buyer simply hasn't yet arrived."
I do hope everyone is being careful with their driving at and around sunrise and sunset these days.  Since we're nearing the autumnal equinox, the blinding sun during those times really does impair one's vision while driving our straight-line streets.  I had first hand experience with the blinding sun early this morning.  No matter how clean one's windshield is, it still makes for too much of a glare for the eyes.   It's a bit comical sometimes in the early morning while noticing the few who are out driving at that hour.
There was a gentleman in a mini-van at a stoplight who was waiting to turn and it appeared he was hugging his steering wheel tightly.  I know some drivers do like to man-handle the wheel when driving, but this guy was giving it a bear hug.  His turn light went to green and while turning in front of me I could see why he was hugging the wheel so tightly.  Just from a distance, he looked to be in the 400 – 450 lb. weight range and in seeing him with his arms around that steering wheel, it appeared he wasn't in love with it, but rather had no other place to put his arms.  Yes, there are becoming far more Americans with weight issues which at times appear to be out of control.  I do hope they get themselves back on track with their weight management before they start having chronic health issues.
This afternoon I just happened to stop and pick up a rogue sign at a property.  A neighbor noticed me and quickly walked over.  He reminded me that he'd met me several years ago at a function and we mutually confirmed a fractured relationship with mutual acquaintances. Since drastic things do happen over the course of a year or two, I brought him up to speed with some of the happenings on my side of the fence with our mutuals. Since he and I are standing at opposite corners of this relationship, I shared some recent information I received, while he brought me up to speed with things that have happened in his corner.  Since I didn't intimate some of the things that happened concerning myself and the "others", I simply allowed him to fill in a few "missing blanks" as well as confirming some of my suspicions with two very nasty of the players within that drama.  I shared with him my wrenching gut feeling about those two from the first time I'd met them. Sometimes men can be the most notorious with their mental control over their wives.  I simply said, "I hope the hand of Divine Justice settles that score allowing those many deep wounds to be healed."  He agreed and insisted I stop back for another visit sometime soon.  That chance meeting confirmed again how strangely connected we all seem to be in this small world.