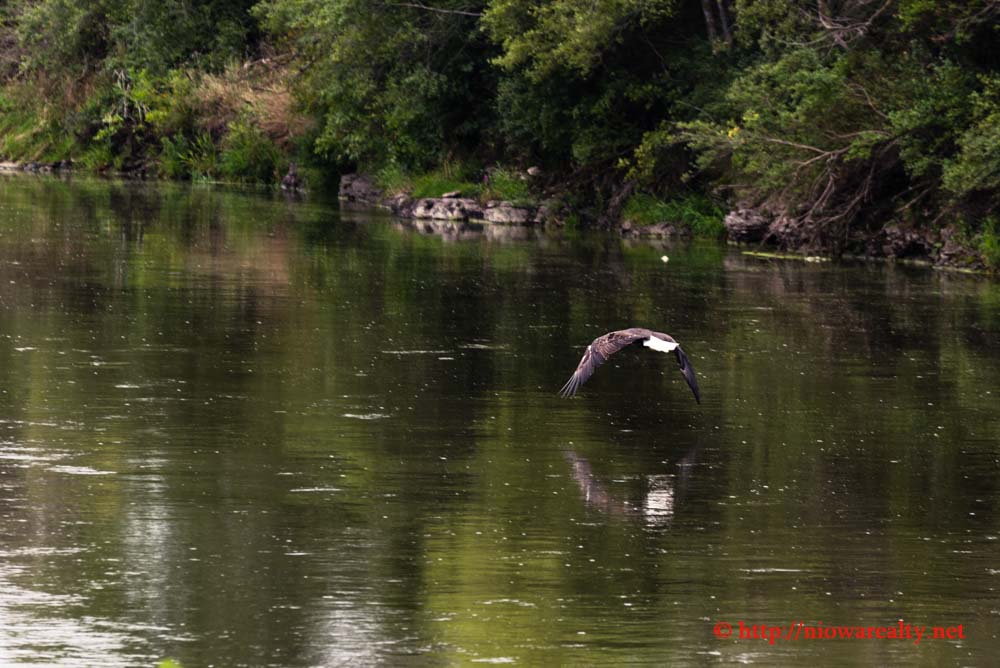 It was an absolutely delightful day today with having free time to do many little catch-ups without having to look at my watch to make sure I wasn't missing an appointment.
Since most people think I wear only dress clothes should have seen me today. I was wearing a short sleeved plaid shirt with blue jeans and work boots. I have to get used to wearing those boots more because I'm not used to having so much tread and heels. Every time I stop walking, I feel like I've come to a screeching halt. Since it was so beautiful outside, I decided to do some driving in the country along the river roads. Since we just had rain, the gravel roads weren't dusty thus giving me a more pleasant drive. While leisurely driving, I couldn't help but notice so many building sites without houses on them. I'm beginning to think there are some really selfish farmers in our area who'd rather see those building sites turn into brush patches while what buildings remain are left to slowly fall into hopeless decay. I've had more buyers these past several years looking for building sites in the country, and there's few if any to be had, or they don't want to let any more than two or three acres go with the property. I believe the most popular of building sites are those containing five to ten acres. This allows for expansion of grove and raising a few barnyard animals. Another positive feature of having those extra acres is the ability to build a more private home farther off the public roadway. If farmland prices continue to decline thanks to the globalization our country's embraced, there will likely be more land owners willing to sell off those non-productive building sites. What I noticed today were far too many large European Buckthorns in and around groves and fence lines. I can spot those nasty Buckthorns from a distance and believe me, there were many. I actually had the opportunity to see a healthy looking red fox run across a gravel road. He/she was so cute! I do hope their population is on the come-back since I've heard the coyotes have been causing their numbers to decrease.  I'm sorry, but in my book after seeing several live coyotes, they really are coyote ugly.
The owners of 718 East State Street called today to inform me that they've removed the living room carpet in the home as well as the brush and fencing in the rear yard. I told them I would check it out this afternoon when I placed an open house sign there for this coming Saturday. I've been getting some really good ideas for uses of that grand home including turning it into a bed and breakfast which would certainly become a hit with our tourists since it's so close to our Historic District and right next door to our beautiful East Park. Another idea was to turn it into a more upscale daycare center. Wouldn't it be a grand place for children to create memories? The main floor family room with its windows to the world of East Park would be a blank canvas for the creative minds of youngsters. I've even considered it being turned into a contemplative center where people could come and meditate or have yoga classes. The grandness of the home with its tall windows and ceilings allows the sun to fill all the rooms with natural light.
For me, I believe it being turned into a bed and breakfast would be the best fit for the neighborhood as well as our City. 718 East State has always caught my jaded eye.  When I took the above photo today, I felt like I was being lifted up on an eagle's wings.