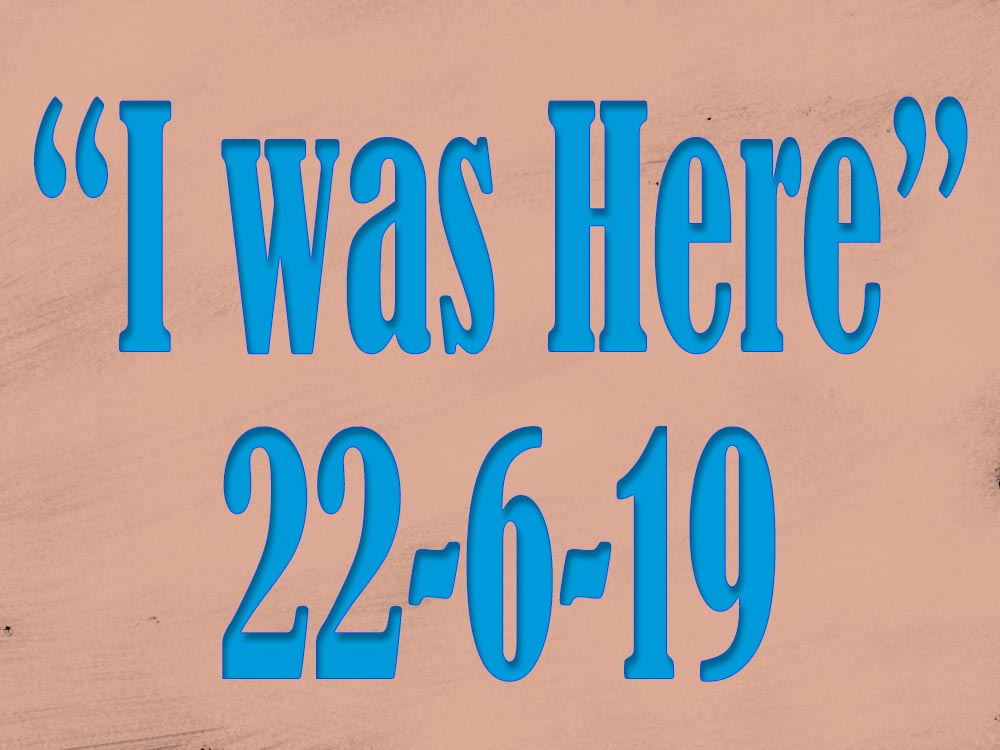 One of my customers who purchased an older home this past year asked me over to his home to see what he'd discovered under the wall paper he's been stripping in a bedroom that he's restoring.  He's one of the buyers who's listened to me about doing one room at a time when living in a home under re-construction.  He wouldn't tell me what he'd found so it made it all the more wanting for me to get over there at my earliest convenience.  Since that bedroom had layers of wallpaper and layers of paint over the wallpaper, he took my suggestion of dry stripping the paper instead of trying to steam it off or using that nasty wallpaper stripping compound.  My definition of dry stripping is finding a longer wooden handled stiff metal scraper and sharpening the blade on it so that it can easily cut through paper.  Well he found one and sharpened it.  Since I had about an hour to kill today, I called to make sure he was home and ran over.  He invited me in and while walking back to the bedroom he said, "I've always loved finding someone's mark who's likely been dead for a number of years."
Upon entering the room I noticed he had nearly all the paper off with the exception of the ceiling which he'd just started on today.  He pointed to the wall behind me and said, "Want to see a time capsule?"  I turned around and right at about shoulder height someone had written in pencil, "22-6-19".  For a moment I drew a blank but then realized that back around the turn of the century with many of the people living here being 1st generation immigrant workers, those numbers translated in today's writing as, "06/22/1919".  Since the plaster walls had never been painted before the first layer of wallpaper was applied, some wall-paperer must have decided to tell the world what day he or she papered that bedroom wall.  That home was likely built in the years 1918-1919.  Curious me had to find out if there were any great events that took place on that day and one of the first things that popped up was the deadly tornado that leveled Fergus Falls Minnesota.  The following was taken from a clip:
The 1919 Fergus Falls tornado was a large and destructive tornado that struck Fergus Falls, Minnesota on June 22, 1919. It killed 57 people and is the second deadliest tornado in Minnesota's history. This tornado occurred just 10 months after a tornado in Tyler, Minnesota killed 36 people. That twister was Minnesota's fourth deadliest on record.
Now just envision what was likely going through the mind of that wallpaper hanger while delicately hanging each sheet.  Keep in mind there were no radios, no cell phones, no televisions, and likely no mechanical or electronic distractions.  The quiet and tedious job of hanging wallpaper on a likely typical summer day here in the growing town of Mason City, while just across the border there was a deadly tornado ripping through a community.  In the 1920 census, Mason City had a population of just over 20,000.
I thanked my customer for allowing me to see that writing on the wall and told him I would never forget being given the opportunity to see a regular worker's markings on a wall.  It's always good to have reminders of our past so to be evermore careful in creating better futures for all of us. Those numbers remind me of the other times we see names or numbers scratched decades before by someone simply saying, "I was here."