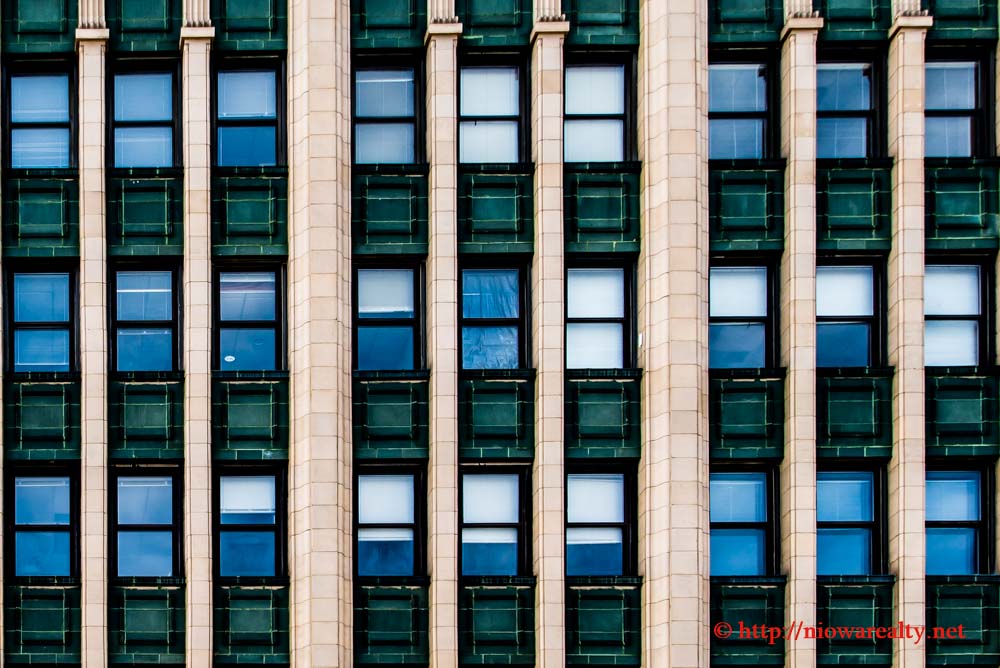 Some mornings when I arrive at the office a bit earlier than normal, I once in a while decide to simply go for a walk in the general perimeters of the Historic Downtown.  Each time I go out, I make a point of going in a different direction.  As I've mentioned before, simply walking a given district gives one a closer look as well as a "feel" of what's going on in that area.  With there not being so many vehicles out and about gives me more of an opportunity to freely walk without being interrupted by the commotion of the morning rush hour.  I'm glad I started doing it because just being out there helps to keep my perspective on the whole process of its growth and development.  There was a real estate loan officer who worked for many years at one of the banks and subsequently retired, and for some reason he had a very low foreclosure ratio with his loan portfolio.  I once asked how he managed to keep them current.  He responded by saying,  "Closing on a loan is not nearly the work it takes to keep those few from trying to work me and our bank.  Many years ago I made it a point to do my little drive-by's on potential problem properties as well as making sure the construction loans were creating a structure from which the advanced funds were being used."
Nearly always he was the most pleasant person, but there were a few times over those long years I worked with him that he could become as cold as a block of ice.  I'll never forget his ability in keeping nearly all his loans current.  He once made a bet with me that a particular person he not so willingly loaned to would likely be foreclosed on in a year.  I smile to this day in thinking of it because those people are still in their home likely 20 years later.  Yes, there are times when you just have to go with your gut instincts rather than the numbers you see before you.  I had a brief conversation today with a person who's here visiting one of her relatives.  She asked how the market is doing here and I said, "It's been quite good, but I'm a bit concerned with the number of young people purchasing at the top of their debt to income ratios."  She confirmed that it's been happening in her city as well.
I guess too many young people don't realize there are nearly always bumps in the road with their jobs and finances and if there's not a cushion of financial support, things can get quite ugly pretty fast.  I'm sure it keeps the Realtors who specialize in foreclosed properties happy in knowing they're likely going to keep getting new listings from the REO companies.  Many of those foreclosures could have been avoided if the buyers had stepped down a few notches in price range before purchasing. I hate seeing failures.
Our business world today is so much all about the numbers to where it seems the statistics matter more than the quality of work performed.  Many of my colleagues look at each other's successes by either the number of homes they've sold in a year or the dollar volume of sales.  Is it the numbers that create success stories in business?  I'm personally more interested in the number of truly happy buyers and sellers who've considered their purchases or sales to be nothing less than painless and oft times pleasant experiences.  I suppose I'm a bit old fashioned in believing success is not to be measured by the numbers, but rather the quality of products and services provided, and leave the extrapolators of numbers to continue on with their mis-guided ideas.