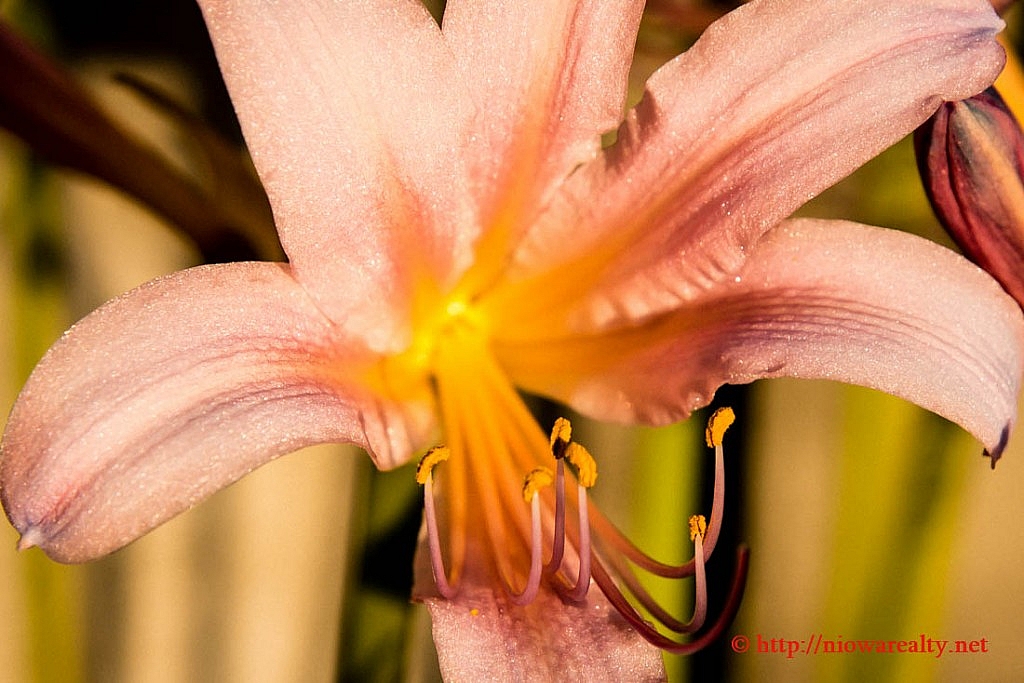 While on my way to show an acreage this morning that's about a half hour drive from here, caused me to think and remember how our North Iowa landscape has really changed.  Once off the highway and traveling the blacktops, I became fully aware how so few farmsteads that are left.  Many of the ones still there have newer homes built on them and monster grain storage units not far away.  It sort of makes me sad in seeing how the small farmers have been squeezed out of being able to eek out a relatively good living by having row crops and livestock.  It's either thousands of acres of row crops or giant hog confinement buildings and beef cattle feed lots.  Back in the 1960's and 1970's there was a mass exodus of young men and women not willing to carry on with their family's farms because of magically greener pastures in urban areas.  Then came the farm credit crisis in the early 1980's that nearly wiped out most of those young famers who attempted to get a good start on farming by acquiring credit from lenders.  We all know what happened in those sad years and to this day there are those placing the blame on both sides of the fence.  The unfortunate out-come of that crisis was the real beginning of corporate ownership.  We look today at how many Iowa farms are owned by non-residents of Iowa.  I would encourage anyone to go out for a long morning drive around North Iowa so to get the same picture I did today.
My public open house at 718 E. State Street was a success today with the home being visited by more than just a couple of interested buyers.  The more I'm in that home, the more it "speaks" to me of past grandeur.  One of the attendants mentioned she was babysat in the home for several years and went on to say how spotlessly clean and well maintained it was.  I really don't see that much work in the home other than cleaning, painting, refinishing the gorgeous oak and maple floors, and likely installing a new kitchen and re-designing the main floor family room into a den with master bedroom and bath.  I would then build another 3 stall attached garage to the family room and close up the existing garage to where it would become a very nice rec room.  Sounds like a formidable task doesn't it?  In truth, I would say anyone with an eye for design, a big helping of elbow grease, and a little coin, would turn this grand home into a showplace.
I had to break the news to a gentleman some days ago about how he'd paid too much for a home he recently purchased.  He was not a happy camper and asked what he could do to sell it.  I gave him a list of things that were not so costly but more time consuming.  I had the feeling from him that he was angry about having been duped into paying too much for it.  I do everything I can not to dwell on past mistakes of others, but rather to find ways to lessen their financial blows.  I'm sure some salesperson had a careless attitude about making sure he was making a sound decision.  We can never forecast what the market will be like the future, but we surely can gauge what something is really worth in our time.  Just because a seller "thinks" their home is worth a certain price doesn't mean it actually is.  I'm really very much the opposite when someone is trying to sell me something.  Once a salesperson starts in with their flowery words, I begin backing away.
We must all work at understanding what the core motives are with salespeople before we allow ourselves to be sold something that really wasn't worthy of the price, and nearly always due to their hype.