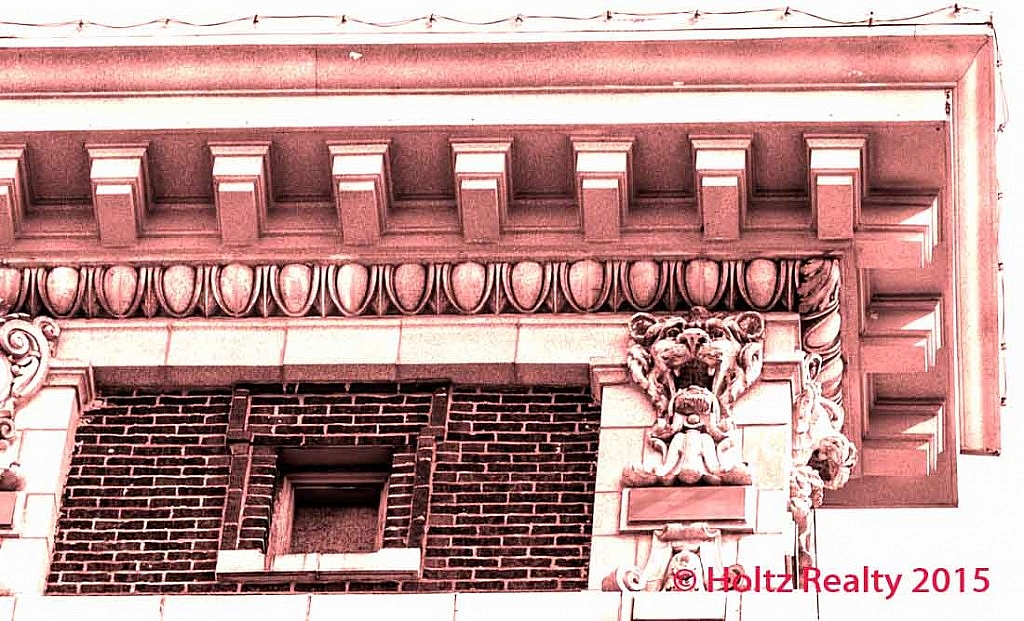 Not quite sure if the sun was going to shine today or if we would get rain, but one thing I was sure of was the heaviness of the humidity.  One always seems to think they're over-doing it outside due to sweating profusely, but it's really the heat index that causing us to sweat more.  I can't stress enough for people to drink more water when they're sweating so much to ensure against de-hydration.  And please don't drink soft drinks and think you're getting the fluids you need.  The the energy drinks and sodas have too much junk in them that your body doesn't need.   Whenever I've had a soda instead of water, I still feel thirsty because likely my body still is.
Later today I drove past a home that triggered a memory of something that happened in that house when I was showing it.  In reeling back time a bit, about five or so years ago I was showing homes to a young couple.  While in one of the homes, out of the blue the wife asked me if someone had died in the house.  I told her I didn't know which of course led to the discussion about homes that had entities in them.  I told them of some experiences I had in the past with homes and building sites.  The wife then said to me, "You'll promise to tell us if you've sensed anything bad in a home we're interested in won't you?"  I agreed and we moved on to more showings.  Several days passed and I received a call from the wife asking to see a certain home the next time we were out looking.  It was a vacant home so I thought I'd just add it to the next group of showings.
Believe it or not, I tried to get into that home at three different occasions and I couldn't get the door to unlock.  Can you imagine standing outside a home in the dead of winter three different times and find a key not working properly?  Finally, I asked the agent who had it listed to leave the door unlocked and I would lock it behind me.  I arrived at the home a little early so to at least get myself up to speed with the floor plan.  I walked in and had an immediate "feeling" there was someone else in the house with a bit of the hair on the back of my neck standing.  I slowly inspected the house from top to bottom including the attic.  Oh Mercy, the attic.  Evidently the previous owner had a bat infestation due to the amount of droppings on the floor along with a few dead bats lying about.  The basement was overly dark and foreboding with dark rooms leading down into more dark rooms.  I came back upstairs and as I was standing in the living room looking outside for the buyers to arrive, I happened to notice in the corner of my eye a cloudy form of a human in an old mirror hanging on the wall.  As I turned to get a better look it vanished.  Of course I was making every justification I could about that form in thinking there must have been someone outside walking past and every other possibility imaginable.  Well, I couldn't come up with there being a logical reason for what I saw so I chalked it up as another mysterious occurrence.  The buyers arrived, looked the house over and when they noticed the signs of bats in the attic they nixed the home.   I was exceptionally glad they did because I didn't want to tell them what I saw and felt in that house before they arrived.  I can't possibly comment on the location of the home, but I will say after my investigations, the history of ownership showed signs of others not wanting to be there for any lengthy period of time.  I still wonder to this day if that lock really didn't work or if the resident entity simply didn't want me there for fear of discovery.  I think it's best to walk away from unsettling things that we don't fully understand, and with that said, I was never asked to show that home again and glad of it.