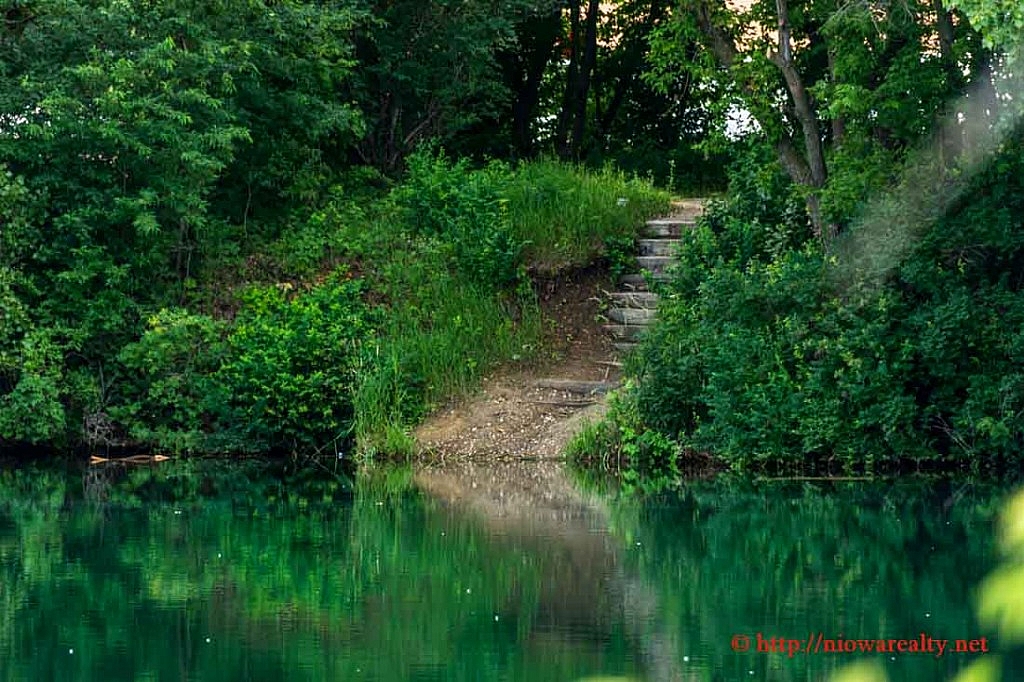 I decided to end my day on the light side a touch on green awareness. My attitude was raised significantly when arriving a home late this morning for a listing appointment and discover some of the most beautiful perennials blooming in the front and rear yard. The vibrant colors being displayed by the various tiger lilies in in full bloom were breathtaking. I couldn't compliment the owner enough for the amount of care given to those plants to get them to bloom so profusely. Her modest comment was simply, "Everyone's always said I've got a green thumb and could get just about anything to grow." I said, "Whatever you've been doing certainly brings out the best in plants."  There was a huge patch of cactus that was also in bloom in the rear yard. I asked if it survives the winter and she assured me that it does and continues to grow more and more each year.
With several hours of free time this afternoon I decided to go and do some paying forward in an elderly clients yard. I've spoken of him in the past and he certainly is a delight with his clever remarks and perspectives on life in general. I decided to work on getting the weeds out of the cracks in his sidewalks so his yard will look a little more manicured. I have an old long handled wooden chisel that I use which works great. As I was minding my own business with the cracks and weeds, I happened to notice a young man across the street pumping up a sprayer. Glancing over there every so often, I noticed he was spraying weed killer on likely every crack that was to be had on that property. I thought to myself, "Why aren't you strapping young man down on your knees with a sharp tool cutting out those weeds?" In about a 45 minute time frame I had nearly all the weeds cut out of the cracks, swept up and placed in a compost area. Still the young man was diligently spraying the cracks. What makes me a bit concerned is the over-use of pesticides and herbicides. Pulling weeds is far more earth friendly than spraying them. Seems nobody wants to get a little exercise or a little soil under their fingernails. No matter how much companies insist yard chemicals to be safe, I'm still not convinced there to be no side-effects from not just the exposure to a given chemical, but the combination of others which could cause the combination to be toxic.
As you all know, bleach is relatively safe in and of itself as well as ammonia, but if you happen to mix the two you'll be in for a very "drop to your knees" surprise. For me, yard and garden chemical interaction is similar to the interaction of certain drugs. With all the chemicals as well as drugs on the market, there must be thousands of variations that are harmless, but likely more than we want to know to be extremely toxic. If anyone ever looked at the average number of cases of skin cancer say 40 years ago as compared to today's, the percentages are greatly off the charts today. Why is that? Is it what we're eating, exposing ourselves to on a daily basis, or could it be the combination of all the things we've grown accustomed to and consider safe? Getting back to the basics of doing a little manual labor in keeping the weeds down and the bug population under control is likely a more logical as well as safer route to having a beautiful yard and garden. Try to stay as earth friendly whenever possible. You'll be loved for it.