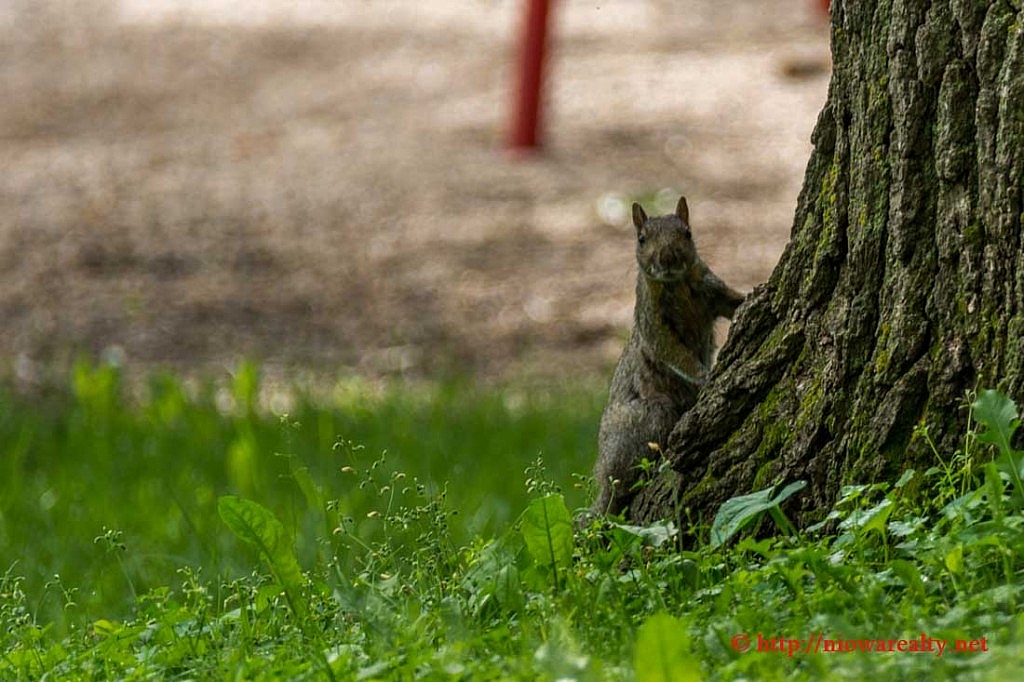 How fortunate we were to have a nearly perfect day today. The Cannonball Days annual chicken barbecue provided by the Evening Lions Club most certainly must have been a success due to it being so nice outside. Last year it wasn't so nice with the intermittent rain we were getting that day. My Saturday morning chores had to get started earlier again simply because of close appointments. With all the rain we've received, the buzz of mowers in various neighborhoods were to be heard nearly always in the distance. My open house today at 1403 S. Kentucky was attended by more people than expected. It was a good thing I printed extra copies of the listing.
I had a brief conversation with an employee from one of the factories in the area and was deeply disturbed to hear what's been happening. It seems more and more young people don't want to work steadily. They find reasons to take breaks, play with their smart phones, and likely find themselves dismissed due to their non-willingness to follow the general rules of their workplace. This summer especially, I've seen far too many people doing general labor that most certainly are not from around here. Seems there are people who are willing to do just about anything as long as they do their job and get paid on a regular basis. Americans are growing fat and lazy. Again, I believe it's the by-product of enabling parents along with a good dose of generational entitlement. I've heard many times that the mushroom cloud of entitlement is so large and mis-managed that even the politicians back away from it due to the immensity of the problem.
I was at a meeting this afternoon where the speaker talked about his father being born in the early 1930's and was one of a family of 14. He shared some of the stories his father told him about his experience with the Great Depression. Farms were lost, businesses were closed, and regular work was hard to be found. Clothing was handed down to the younger, and children worked right along side their parents simply to help in what little way they could. I've heard many stories about how poor families were and how hard life was when they were growing up, but I really don't feel so much sorry for them because their hardships were usually lessons for their futures. Someone once told me she didn't have but only enough money between paychecks to buy china soup. That soup was breakfast, lunch and dinner for her. Most people who've endured that sort of hardship work harder at making a life for themselves. The pain of near desperation is usually remembered and hard-coded into their subconscious.
I don't think we have many of those situations today due to the government catch-net for people without money or food. I couldn't even begin to count the number of Federal and State programs that are out there for people in need. Now let's go back to the worker who was dismissed from his job for not coming to work on time or taking un-scheduled breaks. When he goes home is he alone? Is he living with parents? Is he living with his wife or girlfriend? Does he have children to support? These were some of the questions that ran through my mind, and finally the big one. Where does he get money to pay rent, pay for food, pay for car expense, and above all his cell phone bill? Somewhere hidden in a Federal or State office building grows a special tree and it's called the free money tree.