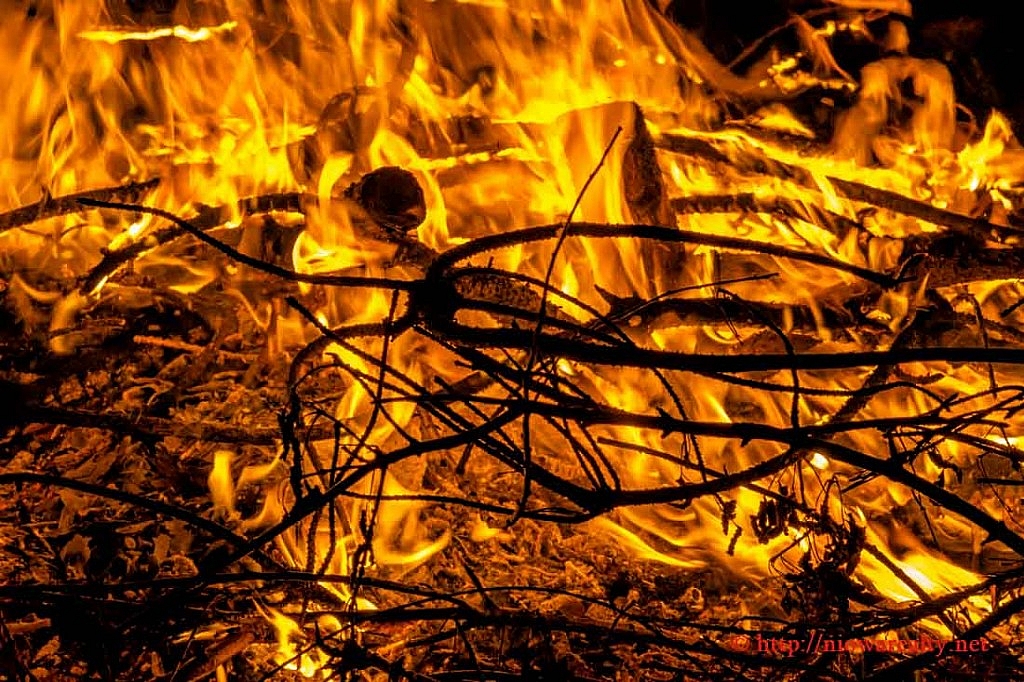 It was a bit of a quiet Monday which I thought unusual with it being a more pleasant day than expected after the hard thunderstorm last night. With it being quieter, I was able to get nearly everything caught up from the whirl of a weekend I had. I was surprised to find some office workers out sick today. I do hope there's not another strain of influenza floating around. Whenever there's a quiet Monday, the following day seems to be a bit more charged.
I was doing some value research on a particular property so went on the normal search for comparable sales statistics. I happened to notice a photo of a home that reminded me of a property that I was familiar with for a very long time. In seeing that photo, a floodgate of memories opened. My story starts likely 30 years ago when I sold an old house that had years before been converted into a curiously divided up tri-plex. There were existing tenants in the home but not long after my buyer purchased it, he decided with my encouragement to convert it to a standard up-down duplex. Believe it or not, there were only two rooms to each side of the downstairs that were for each tenant and the 3 rooms upstairs containing the only full bath in the dwelling. Since the bath was at the top of the stairs, there was another door down the hall with bars covering the opening above the stairs. Sounds like a prison cell doesn't it? On one side of the duplex was a hanging wall sink and stove in one room which served as the kitchen/living area, and the other was the bedroom. On the other side, there was the original kitchen which was large enough to eat in and an enclosed back porch which was an addition of sorts which lead to the basement. Between the two apartments was a small hallway under the upstairs stairwell which was used as the toilet room—but no lavatory! Are you getting the picture?
That one commode was being shared by two un-related tenants. If you were going to use the toilet, you would have to make sure your neighbor's door was locked from the inside and subsequently make sure you unlocked it upon leaving. Likely that was the similar procedure when the next door tenant had to use the toilet room. There was a shared hall with more doors separating the two apartments which gave access to another door leading upstairs. Doors, doors, and more doors. Well, my client did a very good job in closing up many doors and creating a ¾ bath on the main floor and sealing off the stairwell leading upstairs from the interior after he built a better outside stairway leading to the second floor apartment. Because I was over there helping him with the re-designing of that duplex, my memories of it remained clear. Now fast forward to about a year or two ago when I was helping an Executor who lived out of town with the sale of his mother's home. After he signed all the listing documents on the kitchen table which was piled with old photo albums he said, "I don't know what I'm going to do with all these old black and white photos." I told him to make sure he was careful to not throw them out because his children or grandchildren may some day want to see them. He opened one of the albums and started paging through it and upon seeing a photo of himself and his parents when he was a teenager, he turned it to me and said laughingly, "Look how handsome I was back then." I smiled and agreed when seeing the photo, but suddenly I started looking at the surroundings of the photo and began recognizing houses here in Mason City. There were other photos on that page that were taken at different angles.
I could see the person taking the photo must have been standing in the front yard or on the porch of a residence I knew too well. I asked him if he knew the address of the home he lived in with his parents from that black and white photo. I almost fell off my chair when he told me the address. It was the number of that converted duplex I sold over 30 years ago! Oh Mercy, did he ever tell me some interesting stories about life in the late 1940's in a tri-plex where the upstairs bathroom was used by all three tenants whenever a bath was needed. His memory of the shared main floor toilet room was very interesting as well. He said his bed was located on the semi-insulated back porch where there was no heat source other than the kitchen door being left cracked open for the night. He said there were winter mornings where he could see his breath in the air upon awakening. He smiled and said, "Those were some tough years for my parents and me, but five years later, they'd saved enough money to purchase a newly constructed bungalow." This particular Executor created a great life for himself by working hard and carefully investing. The size of his mother's estate was equally astonishing. The Executor himself mentioned more than once that he'd never thought his parents could have amassed such wealth simply because they had a great life and enjoyed themselves.
I believe that whole family learned to pull themselves up by their boot straps by working very hard. I'm convinced that early on, they all remembered those dark years as being their kick-starts toward improving their living standards. Many self-starters' success has been forged by hardship. Even today, some of our enabled citizens could learn a few pointers on getting ahead from a life story like his.