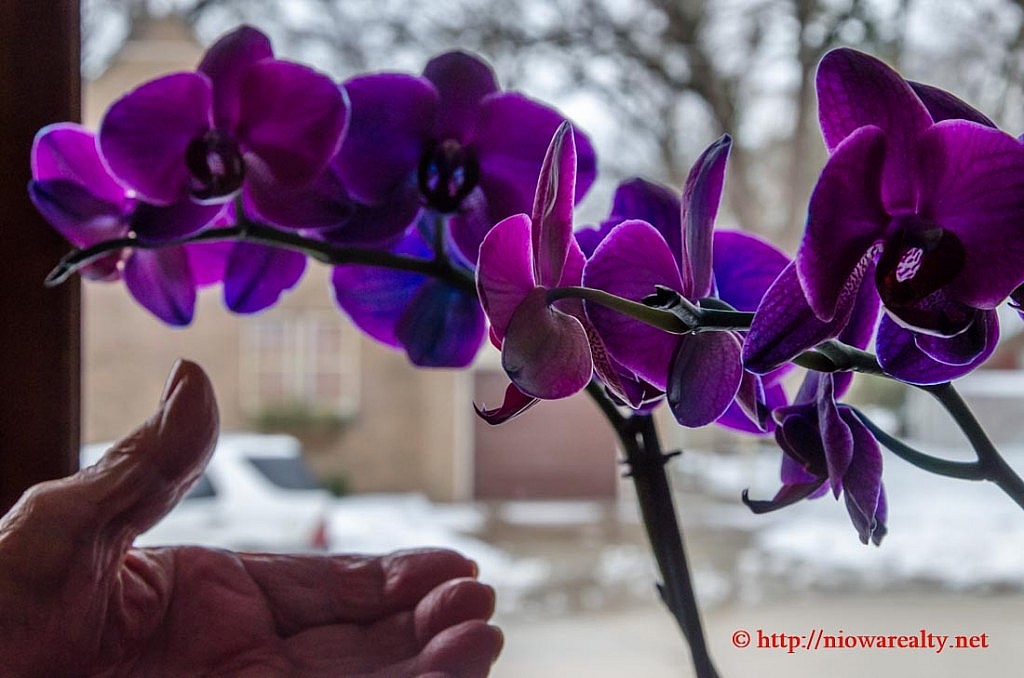 Having closed on a home today that I had listed and was subsequently sold by another office, I walked away in hopes that this one will be the first and last difficult loan that I will have to deal with for the rest of the year. It seems there's always about one or two of my listings per year where I have a plank to walk in getting the sale to close. I'm glad for everyone's sake it did finally close. I was internally a bit upset about not getting a listing I'd interviewed for several times about two months ago but basically sent it down knowing I gave the best presentation possible. I'd come to the conclusion long ago that sometimes it's not one's abilities that are being weighed, but rather pre-conceived notions that some sellers and buyers have about the whole process of buying and selling.
My disappointment in not getting that listing was likely easily diminished due to my having listed a very nice home recently that will quickly sell. The seller of the home is one of the most charming older gentleman who possesses a sharp wit and contagious smile. In visiting with him, caused me to recall a comment I made to an elderly couple some years ago where a mean spirited husband was being overly rude to his wife. After he stopped snapping at her I simply said, "When I get to be of and ancient age, I'm going to be the most delightful old man in town and people will remember me simply for that reason." The wife knew I was directing it at him, but he didn't even make the connection. I heard he'd passed away about a year or two ago. It wouldn't surprise me to hear that his wife is finally now enjoying her golden years. Speaking of this just reminded me of a conversation I had with a very soulful man of the cloth when he recently mentioned how some of these radical religions in our country as well around the world have caused many of the women of their groups to slide backwards in their self respect and consider themselves no longer equal to men and seem to think that it's all OK. It appears we're in that circle of history is repeating itself over and over again.
I dropped off some documents at an elderly client's home today and with a broad smile she was quick to point out a plant that her son had delivered. To my surprise it was a living Orchid with the most absolutely beautiful deep violet blooms. Since I had my camera in my car, I asked her if I could take a photo of the blooming plant. After receiving permission, I dashed out for the camera, and when I returned to the living room, she was holding her hand as if she were absorbing the essence of its beauty.
I can't speak enough about how people should make time in their lives to bring a little brightness into the lives of others—especially when they're homebound most of the time. She became a bit teary-eyed in saying how much she'd wished she were more mobile and didn't have conditions that limited her activities. I earnestly said, "You are a very lucky woman because you are in the home you love, you still have a sharp mind, and above all, you have bundles of love from all your children. For what more can you ask?"  She cried a more cheerful tear and said, "You always have a way of looking to the bright side Mr. Chodur." I smiled and finished up with the necessary paperwork and bid her my heartfelt adieu. I was delighted to find I'd managed to capture a dear soul reaching for life's beauty.