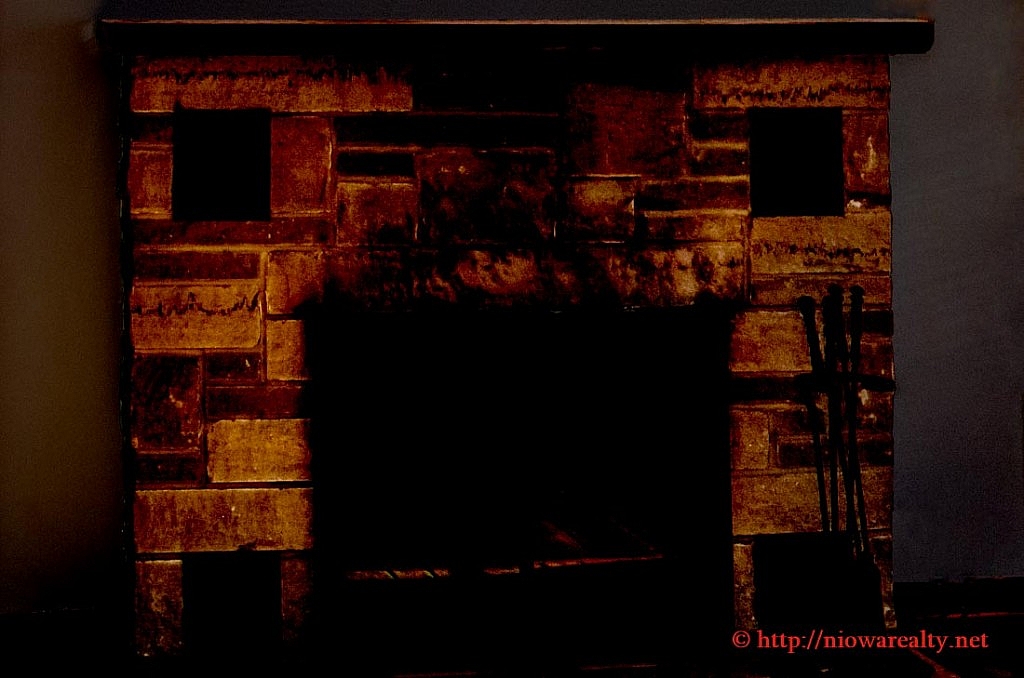 The unexpected thunder snow we had in the night caused me to remember how unpredictable our weather can be in March. Just last week we had a pre-Spring heat wave and now that Spring has officially arrived, we have cold and snow. In spite of it all, I'm still in love with Mother Nature for better or worse. Since the snow was so wet, it was a back-breaker scooping it this morning. It turned quickly into a half shovel throw to keep from being overwhelmed by it all.
On my way to an early morning appointment I noticed smoke coming from a chimney of a home I was driving past and had thoughts of the owners likely seated with their coffee and newspaper in front of the fireplace and enjoying the ambiance of the whole experience. Long ago I became well acquainted with an elderly couple who always had their fireplace going during winter mornings. The husband would have all the wood ready the night before, and early the next, he would get up before his wife, start the log fire, plug the coffee, and go grab the newspaper. When his wife would get up, he would have coffee ready and the fire burning. He was one who'd read every article which took him longer to go through the paper and in the meantime his wife would prepare some light breakfast of fruit and yogurt and maybe a slice of toast or two. They would leisurely spend an hour or more simply enjoying the daily news, watching the fire, and having their morning meal at a slowed pace. His wife oft times commented how that hour or more was the most cherished time spent with her husband because she felt they had each others full attention without the normal day's interruptions. I visited them on several occasions and was quite impressed by their fireplace and its placement in the home. I could see how much they loved their morning times together.
There's always been something terribly wholesome about real fireplaces burning during our dark and cold winter evenings. We all know the old fashioned wood burning fireplaces are not that efficient as heat sources, but the real benefit is the psychological boost for one's sense of well being. A warm wrap, a hot cup of tea and a good book in front of a crackling fire always seems to lighten one's spirits. Not that we should think of the "what if" all the time, but it's always nice to know there are people with wood burning fireplaces should the electricity go out. Remember, all the newer heat plants require electricity to start and continue running gas furnaces. The old furnaces with gas pilot lights didn't require electricity so there wasn't that much of a dependency on electricity for heat should the electric power go out.
I know more of the high end homes being built have state of the art wood burning fireplaces that are made to burn the wood at a more even pace. I was out on an inspection with an inspector along with the buyers and the inspector mentioned something about that particular gas log fireplace in the home being good because it didn't require electricity to start. He said, "Well if the electricity goes out, at least you'll still be able to have heat from this fireplace." The wife was glad to hear it since she's one of those "what if" people. Whenever I drive past a home during the winter and see smoke rolling out of a chimney I simply think, "There's another one of those chimneys of tranquility."