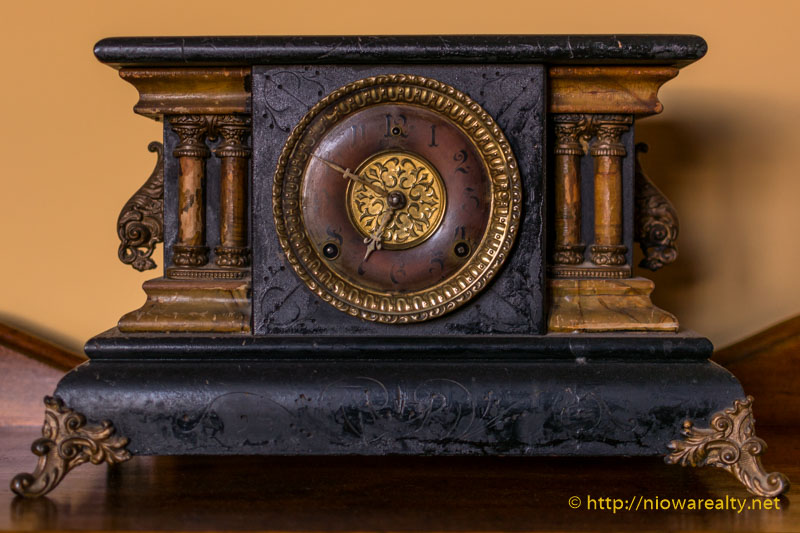 I hope many have enjoyed their holiday today. I could tell there were likely quite a few people not working due to the amount of traffic in and around town today. As I had suspected, I was a bit more busy for a Monday.
With the arrival of a client from one of the sunshine States, I spent time on some real estate matters of his. He was delighted to find it still winter here and mentioned how much it was a relief to have a hard change in temperatures from where he's been living. I said with a smile, "I think the novelty of our cold temps will wear off after a few days especially when the wind starts creating a biting windchill." He's of the age where he's now preparing for retirement, yet looks like a man twenty years younger. His outlook on life is quite admirable in that he lives to the fullest of each day, works hard, plays hard, and always seems upbeat. I asked him if he'd read the recent research on what's being forecasted for the not so distant future with our changing climate. He said he's aware of it, and hopeful people will learn to be more conscious about the dwindling water supplies due to the lack of sufficient rain in many States. I went on to say how I've noticed our weather patterns changing here in North Iowa over the years. I began speaking of the cruel winter we had last year where we not only endured what was happening above ground, but also the frost going to depths of seven to eight feet underground and causing water lines to freeze and break. Then the summer before we had the rains that never seemed to want to stop which created a loss in crop yields. The summer before that we had the drought which caused foundations to move due to the drop in the underground water tables. It seems we've had a teeter-tottering of yearly weather patterns that move from one extreme to the other since the Flood of 2008. It appears the abnormal is becoming the norm.
I had a soul-wrenching conversation today with the son of a gentleman who died recently and received a bill from one of the government offices informing him that his father's estate was being billed a horrendous amount for care received during his three year stay in a nursing home. He said he and his siblings would have made other arrangements for the care of his father had he known what he would be facing. All I said was, "In nearly all cases in today's world, bills don't simply go away." Likely the only asset his father had was his home of many years and for sure won't sell for enough to cover the expenses. I only wish more families would get themselves educated enough to understand the process of their loved ones growing old and being a bit more prepared for those life transitions. I'm sure for many, it's not that they can't deal with reality, but the real grind is when they were not in full understanding of the end costs of choices that were made. It's just another example of people not only having to cope with the death of a loved one, but to have to deal with mis-guided notions they believed to be true when making those life-changing decisions for a loved one. I've been considered at times to be notorious for asking questions about things of which I'm not familiar. I believe it's better in developing an understanding by asking much and assuming little.