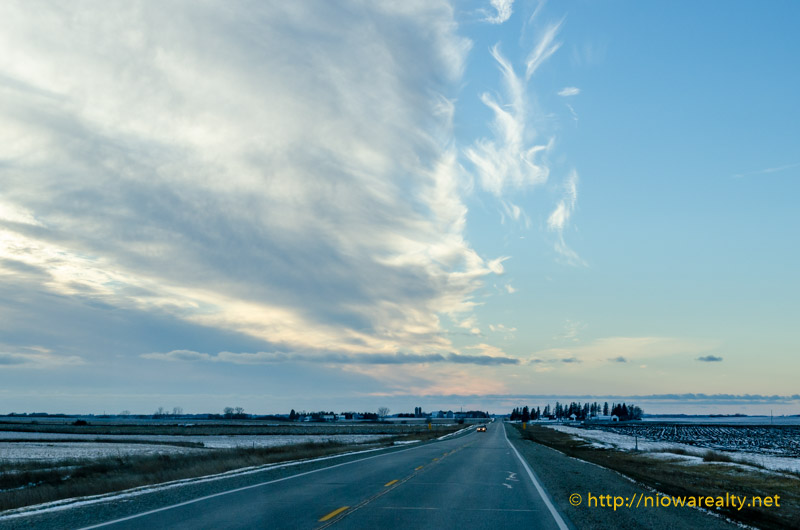 There were several happenings today that caused me to be reminded that there really are very caring people who live here in Mason City and freely go out of their way to help those in need. Being in a near constant state of movement since I pulled up to the office today, I was in hopes all my appointments and little jobs would fall into their respective time slots. As we all know, there are times when the best laid plans of mice and men are soon to go awry.
Knowing full well I would be quite busy next week, I thought I'd better get a few calls made and some prep work done ahead of time. Not realizing that I had spent too much time focusing on next week's appointments, I looked at the clock and realized I was already late for an appointment. Hurriedly I drove to the appointment with an apology for my tardiness. From the time I walked out of that appointment, I knew the race was going to be on for the rest of the day. These are times when the quirky things start happening. Electronic devices that are supposed to work decided to quit, red traffic lights decided they wanted to be my friend for a day, the continued splatting of mud by other vehicles on my windshield emptied my windshield washer fluids, and last but not least, I was late picking up an elderly client who's a master at watching the clock. I was teasingly chided for not being on time and all I could do was smile and say, "At least I was only three minutes late rather than five." I truly understand why many of the elderly watch their clocks so closely. They have so little interaction with the general public as most of us do, and the anticipation of someone's arrival is far more meaningful.
I remember long ago when we used to pick up my grandmother for church and were almost always on time, she'd be seated at the window fully ready to go: likely a half hour early. I asked her once, "Grandmother. Why do you prepare yourself so early and wait so long for someone?" Her clever response was, "I'd rather be waiting for someone rather than them for me, and those who really care are always on time simply due to their knowing I'm waiting for them." Quite the response don't you think? I think it was her way of testing those close to her to see if she still remained an important part of their lives. Some years ago a customer whose sister is an MD in a far away State told me that she made a point to never be on time for appointments. He said she felt obliged to be late simply because of all the time, money, and effort spent to get her to where she was. I was not kidding when I said to him, "She'd not be a doctor of mine if I knew she was purposefully late for appointments." It wouldn't be the first or last time I've walked out of an appointment where I was left to wait an excessive amount of time. How terribly rude.
What brightened my day and lifted my soul was when someone took time out of her weekend, even while entertaining visiting relatives from afar, to help me get an electronic gadget working again that died on me earlier. Without a doubt, this person deserves this month's gold star for selflessly going the extra mile for another.