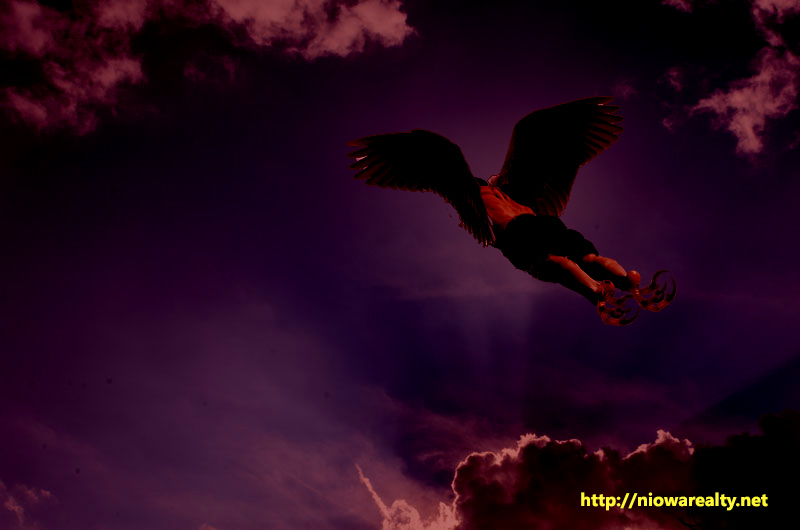 Several weeks ago I started working with a mother and daughter who were referred to me by a relative of theirs whom I'd sold a home to some years ago. Since not having met them before, they were both a bit nervous about working with me simply because I was a stranger as well as their not being familiar with the process of purchasing a home in these times. The daughter was doing most of the speaking in regards to what price range of home they were looking for as well as style and preferred neighborhoods. I found that the daughter was given the task by her other siblings to help her mother find a home she could call her own with the help of her most generous siblings.
I asked the mother where she was living and she replied, "For now, I'm living with my daughter." They mentioned several of my listings that they happened to see on-line and asked for an appointment to see them. I said I would and the next day I met them at the first home. As normal, people begin to open up a bit when their comfort levels are where they don't feel intimidated. After about seven showings, the daughter began speaking about the situation her mother is in currently. Seems the mother's second husband of 25 years had recently passed and the children from his first marriage turned her out of his house without as much as a "thank you" for taking care of their father all those years. Believe me, I've heard many horror stories about middle-aged to older men's children of a first marriage giving the boot to their second wives. Well, it seems to happen far more than anyone would suspect.
In these past several years, I would say I've personally heard of similar circumstances at least three or four times. What scares me is, that's just what I've heard. One day the daughter looked at a few homes without her mother along and proceeded to give me an ear full of what took place in the household of her mother's second husband. According to the daughter, her stepfather had the Dr. Jeckl/Mr. Hyde personality. He was all smiles and laughs around his own distant living and rarely visiting children, but when alone with her mother or even around her children, he was hard, pouting, dismissive, and extremely controlling. I dare not repeat what she went on to say about why her mother likely suffered needlessly from ailments. Death and discovery oft walk hand in hand.
The more she spoke about her stepfather, the more I became sad for her mother having endured such a marriage for so many years. Seems he was the one who searched her out of the eligible females in his age group at some church function they were both in attendance. I asked her, "Why did she stay with him?" She said, "My mother was a very strong and independent woman, but after about five years of living with him she must have finally given up the fight simply to keep peace." She went on to say, "Mr. Hyde lead my mother to believe he was going to take care of her if should he die first. Well, that was a complete lie. He left his suitcases full of cash and then some to his thankless children." I couldn't say I was sorry enough for her, her mother, and her family.
The next time I saw her mother walk through the door of another home they wanted to see, I soulfully said to her, "I will do everything I can to find you the most charming little ranch home where you'll be safe, sound, secure, and I believe terribly happy." Her mother looked up at me with her big brown eyes and said, "I know you will Mr. Chodur. That's why we are working with you." I later said to the daughter, "There really needs to be a law against men of prey. She tearfully responded, "I never liked him and begged my mother not to marry him, but she felt obliged because she'd already told him she would." Seems men of prey prefer to devour women of honor best because I just did the math. Can you just imagine cooking three meals a day for some thankless person for 25 years? That's over 27,000 meals! I've just now decided there needs to be a guide given out in all spiritual and public places informing women how to recognize and avoid men of prey. Leave themselves to wash, iron, fold, and put away 1,500 loads of laundry once a week over a 25 year time span.