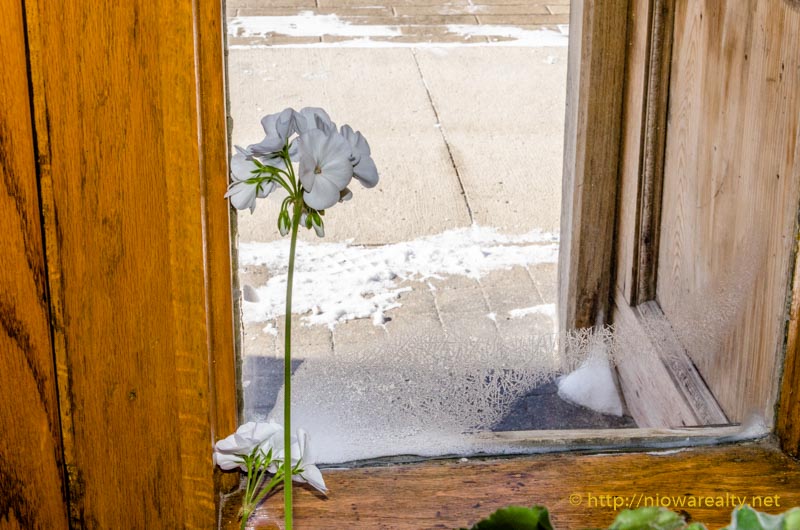 Happy Thanksgiving to everyone! I hope all the get togethers whether big or small are heart-warming and memorable. I felt a bit sad for an elderly woman who mentioned yesterday that she was going to be alone this year as her children had other plans. I know she is a very proud woman and likely wouldn't go to any of the dinners being hosted by several of the churches in the area. In thinking about her situation along with certainly others in our city, I'm going sign up to help with the preparation and serving of next year's community Thanksgiving dinner. I have spoken to several people over the years who have donated time and money towards this event and they've said it's indeed a rewarding experience.
Some of the people I know go all out with their Thanksgiving Day dinners and seem to fuss far too much about who they want in attendance, what they're going to be eating and drinking, while being in a near maniacal state attempting to create a gathering that is the picture of perfection. Unfortunately, I have been in attendance of some of those dinners and nearly all of them were filled with energy levels of high anxiety that you could cut with a knife. The fussing and second guessing of what the host or hostess believes to be the best for their guests soon become annoyances similar to that of a buzzing fly at the table. I seem to find myself invited to a number of holiday gatherings and since I can't be everywhere at once, I'm forced to respectfully decline those I can't attend. Perhaps it's my free-spirit nature to take it with the grain when someone chooses not to attend something I've planned. I guess that isn't the case with others as I do get back a few subtle digs in response from people when declining an invitation. Seems they take it far too personal and hold it as a bit of a grudge.
I'll never forget the time I didn't attend a wedding I was invited to by a client. I sent a card with regrets along with a gift certificate to the bride and groom. I was chastised by the mother of the bride several months later for not attending while I held my tongue to keep from saying, "I'm still waiting for a thank you note for the gift from your daughter and son-in-law." Seems it goes back to the idea, "It's all about me rather than we." I got a laugh from a new tenant who said he's going to pass it on within the social media about my new coined phrase I shared with him. I mentioned to him something about his responsibilities to his new landlord and said, "I don't like "Me" because it's an upside-down "We", so keep the "We" a "We" instead of a "Me."" We will see in time if I made a lasting impression on him by his actions during his tenancy.
We all received our taste this morning of the winter months ahead with the -10 degree temperature. If we can fly to the moon, then why can't our scientists invent a glove fabric that will keep our fingers from freezing. I shoveled the sidewalk of one of my relatives home this morning and by the time I was finished, my fingers were on fire from the cold. People who don't keep the cracks of their sidewalks free of weeds make far too much work for themselves or those who do their shoveling. A smooth shoveling job is far less work than an elbow jolt when running into a patch of dead weeds in the section cut of a sidewalk. In spite of cold and snow, I'm thankful we didn't get more ice before the temperatures dropped.
I have to confess that yesterday appears to be a repeat of some of the years past. I wrote an offer yesterday on Thanksgiving Eve. and we had an acceptance this morning. Whenever visiting with sellers about times to buy and sell, I tell them, "Buyers are out there all the time, so don't ever think you can judge when it's the best time to sell." I received a phone call from my high-rolling sister who is a Realtor in California who informed me that one of her million+ listings sold this week. I wondered why she was a bit more hoity-toity when speaking with her before she intimated her most recent sale. Good for her and good for everyone who works towards that near-perfect business transaction. We are both even more thankful during this Thanksgiving day.
One of the Geraniums that lives in my office window caused me to smile today. She is reaching so dearly for the light that likely her flower petals are feeling against the window as my fingers did this morning. It looks like we're all reaching for the warmth of the light.