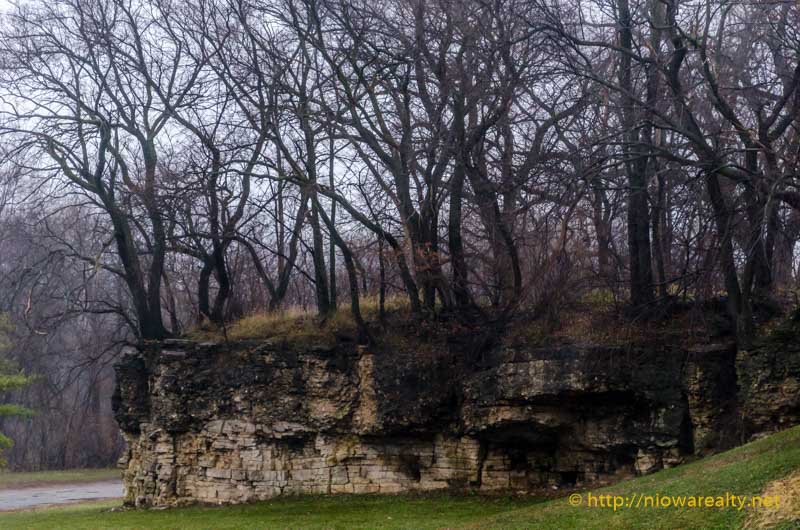 I can certainly say today went speeding by with a wooosh! I wasn't sure if it was the number of little jobs I had or all the people and phone calls during the day. I'm convinced the activity during these weeks was temperature driven. Today's weather was overcast but quite warm compared to recent days. Even the people at my public open house were more upbeat and talkative. It's interesting how some visitors can be so open-minded and free to express their thoughts as well being acceptant of ideas from others. Yet there are there who arrive with firm and fast opinions and share them with airs of dismissiveness. Our progression of growing through life is indeed filled with lessons to learn as well as understandings of whole pictures. Tedious projects without distractions are best for the sorting out of thoughts about situations taking place on a daily basis.
I received a phone call from a client who informed me that a seller approached him about purchasing his property and wanted my opinion on the matter. Fortunately my client told the seller that if there would be any negotiations with him, it would be through me. One of the craziest things that often happens when a buyer and seller are negotiating on a property without the assistance of a Realtor, is that the property either sells considerably over or under the current market value. Too many times I've seen homes sell far below what I would have considered to be a fair price as some sellers simply appeared to not want the bother of taking the steps to get it listed and sold through a Realtor. I do try my best to let sellers know that getting a reasonably fair price is in their best interests because usually after the home is closed and months pass, they regret their actions of the time.
During my public open house today, I made sure to mention how close East Park is to the home and reminded them of all the activities that take place there during the year. I've heard it said many times by people who visited or moved here from a distance telling me how fortunate the residents of Mason City are to have such a large and beautiful park in the center of our city. I could tell I awakened fond memories when speaking about it as they fully agreed we do have a beautiful park. After the public open house, I picked up all my directional signs and decided to spend a few minutes there with my camera since it was only a few block away. Even in the light rain there were people parked near the Winnebago River watching the waterfowl. The Mallard ducks are still here and found them busily splashing around the banks of Willow Creek and sliding down the pieces of ice that hadn't yet thawed. Their antics really are fun to watch in their constant state of foraging for morsels of food. The seasons we had ducks on our farm, were the years we rarely saw a cricket or grasshopper. The ducks were always after anything and everything that moved in the grass. They would form a line of offense and slowly move through a patch with likely not even a square inch of grass un-investigated. They were indeed the division of white-feathered assassins.
The photo I decided to use for this article was one I snapped in East Park on this gray day. I thought it appropriate for this day and found it hauntingly beautiful. It was worth a short Sunday walk in the park.