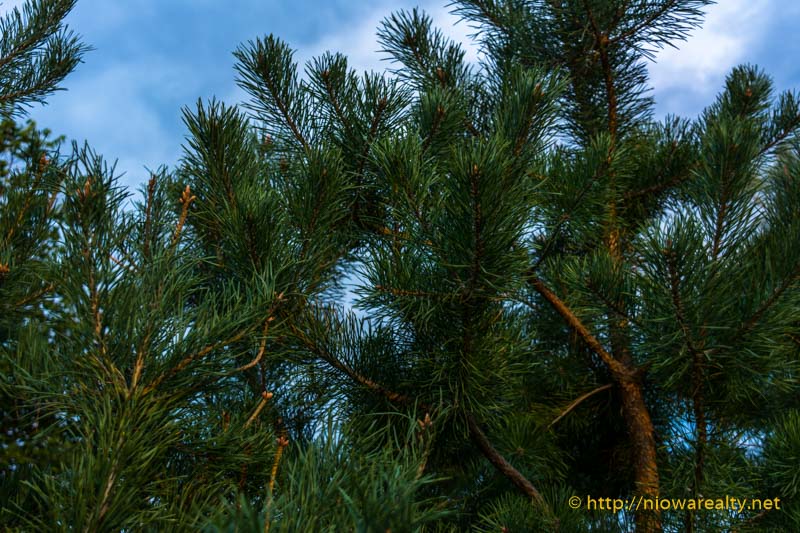 I've been starting to notice a pattern in the preferences of buyers these past five to ten years in that they seem to be not only be location conscious, but also privacy conscious.
I especially see this happening with buyers that can afford to reach higher in price in order get that extra privacy.  I've had more than my share of buyers this year who've taken the extra time finding a home site that affords them the privacy that was already existing, or the potential of creating a more private setting. It seems back yards a more important along with fenced or gated areas along with mature trees and shrubs that create natural barriers. More times than I can think I've helped people with ideas regarding landscaping by planting ideas in their minds for creating a rear yard sanctuary where they can be themselves without being peeked upon by the residents of neighboring properties.
I drive thru some of the new subdivisions and think, "Where can those people enjoy themselves outside when there is nearly nothing blocking the views of a handful of inquisitive neighbors?" Every so often I hear the grapevine stories from a resident of one of those newer subdivisions busy telling me far more gossip about the neighborhood than I ever cared to hear. It's no wonder when living in a fishbowl like that one likely has nothing better to do than neighbor watch. I remember about 10 years ago a client arriving at my office whom I sold a property to that was in a relatively private neighborhood telling me he was just about ready to sell his home because someone built a home across the street from him and the placement of the home gave his new neighbors a clear view of nearly everything that was going on across the street. I empathized with him and since I knew his property, I suggested he plant several different types of faster growing yet attractive trees and shrubs. He wasn't too keen on the idea at first but after driving him around town and showing him some natural barriers he seemed more taken by the idea.
I had to laugh when he said, "I used to go outside in early morning during the summer in my sleeping shorts without a shirt and sit on my porch with my coffee to just enjoy the silence." "Now" he said, "I have to make sure I'm fully dressed before I go out my back door simply due to my overly-curious neighbors." About six months ago I ran into him while at a gas station and asked how things were on the home front. To my delight he took my advice and created a natural barrier. He said, "I'm liking where I live again after the trees and shrubs are nearly tall enough to block my neighbor's wandering eyes." He went on to say, "I can't "feel" them watching me anymore."
Too many privacy conscious people keep themselves contained indoors without considering a visit to a landscape architect or library where there's enough information regarding remedial action they can take in removing themselves from full view of neighbors who don't seem to have a life of their own due to their continuous surveillance of the neighbors around them.
I can appreciate the need for freedom of movement when relaxing at home because it's a home-grown cure for relieving stress.