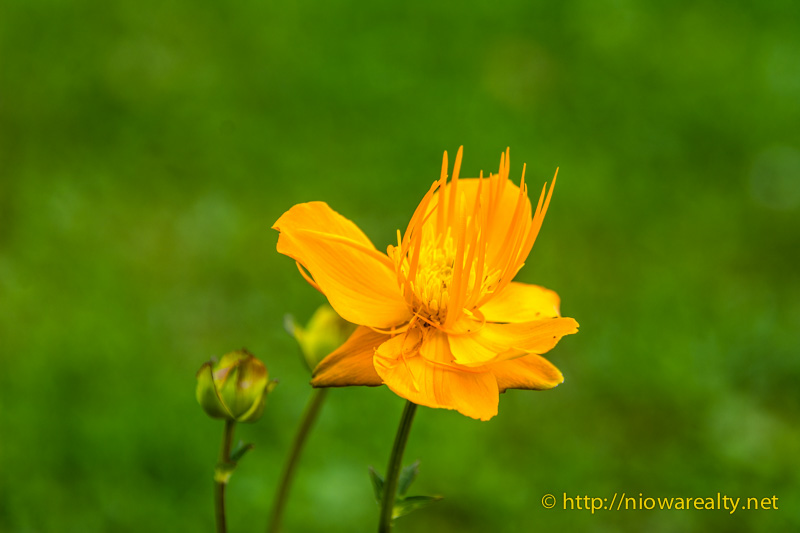 As I caught myself coming and going again these last days of the month I stepped back this afternoon and said to myself, "Remember Mr. Chodur to be ever thankful for the good business that Mason City and North Iowa has given you." I say that as a simple reminder when all of us at times find ourselves being pushed a bit more than we like simply to make sure the soft landings happen with business transactions. Yes, I will say without question there are times when I feel others aren't putting forth as much effort to create that seamless transaction, but I've learned it isn't all about what he or she did more or less than the others; it's just doing what one is capable of doing and leaving it at that. Thinking otherwise simply creates un-necessary crosscurrents.
I had a most delightful meeting with several clients this afternoon whom are likely two of the most well-rounded individuals I have worked with thus far these past months. It's always refreshing to find people who speak their minds without dramas or hidden agendas intertwined in their words. They happened to ask me about a certain individual whom I was familiar with in past years and I was not surprised to hear how that particular person's character had come into question. I say this because we live in a small community and people talk. The smallest of mis-conceptions or innocent slights of another can snowball into a person being branded of the type that he or she is far from actually being. As an example, I was teasing a professional of great esteem today about being such an actor when dealing with the public. I was reminded with a smile that it is necessary at times to multi-task during a conversation; think one thing and say another. I prefer to say what I mean and mean what I say and fly with it due to my inability to conversationally multi-task. Sounds like it involves far too much practice. Maybe that's why I didn't get the lead role in a high school play.
While driving away from my meeting with those clients I began thinking about how fortunate I've been to have the opportunity to not only work for them, but also to know them on a more personal level and reminded but again how many really charming people there are in the world.
I took a photo several days ago of a perennial that grows in the flower garden of one of my clients. I thought I knew nearly all of the perennials, but this one has me stumped. My client said they bloom normally in mid-summer but this particular plant was late this year and sent out but one shoot of blossoms after there rest had flowered well over a month ago. She said she purchased the plants about 15 years ago at the K-Mart Garden Center. She said she couldn't remember what they were called. I hope someone recognizes the flower and lets me know. Tonight I name it the Last Dooryard Bloom.