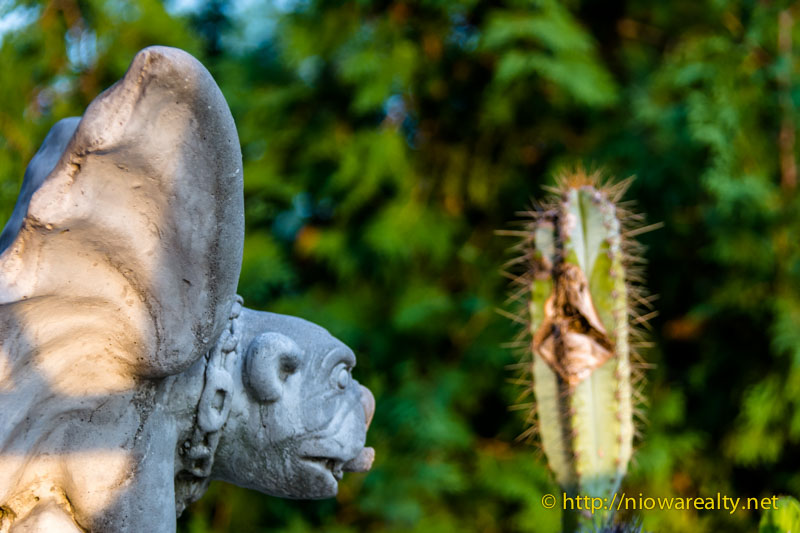 This afternoon a gentleman arrived at the office to do some measuring so he can give me a bid for work I want completed at the office. I ran into him downtown about a month ago and he informed me that he decided to open his own business after years of being with a company that worked him hard and paid him less. I know the owner of that company and I didn't doubt he was underpaid for his years of good service.
Since I know his family, we spent some time catching up on what a few of his relatives I know are doing these days. Some have retired and some have changed jobs while others doing basically what they've been doing for the past 20 years. That's pretty much the general rule of what's happening with nearly everyone's family.
Since he has most recently started his own company, he's finding that there is much more back-end work to do as well as taking the time to prepare bids, forecasting budgets, and everything else having to do with keeping a new small business not only up and running, but successful as well. I normally don't go to the dark side with people who've just started their own business, but since I know this gentleman is very trusting, I made sure we talked about getting paid in a timely manner for a good job done. He blushed a little and said, "Just this past week I found myself financially backed into a corner." He went on to say that he took on two large projects that nearly drained his account for the materials alone, but also didn't get fully paid on both jobs when the work was completed. He said he's still chasing after the balance of one of the jobs and agreed on a payment plan for the other. I told him I've heard too many horror stories about customers not paying for goods and services until they ended up either writing off the loss or taking the customers to court and likely waiting for months and years to get paid.
I slapped my hand on my desk and said loudly, "Why is it there are far too many people out there that don't want to pay for a good job done?" He just nodded and said, "I'm beginning to find there are those kind of people out there." I also mentioned how often times people will ask me why I can get service work done so quickly and easily. My simple response is, "I make sure to get a reputable worker and pay him when the good job is done." It doesn't take a rocket scientist to understand that reputable workers put the people who pay on time ahead of the other job orders.
I gave him as much advice as I could before he left. I really don't want to see him fail because of the failings of others. We all have our baptisms by fire. In the photo above you can see another one in the making–a gargoyle and cactus going head to head.