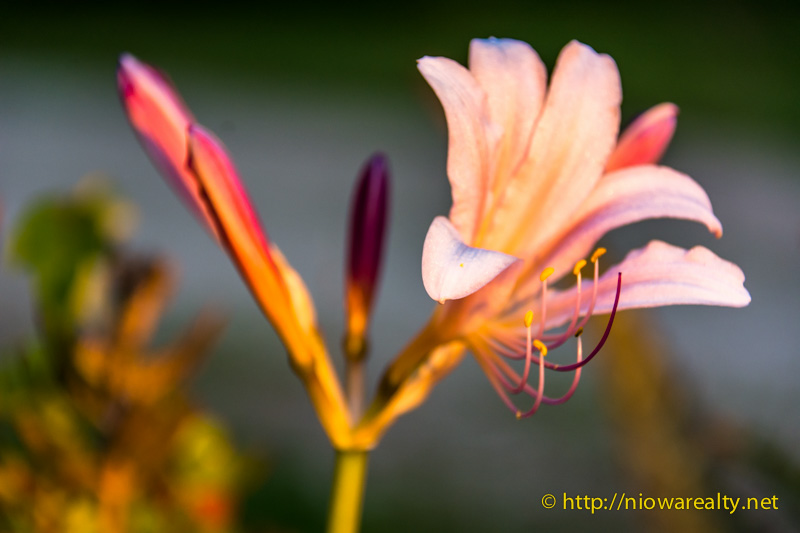 Discovering this morning that one of my very long time neighbor's son was tragically murdered in the Twin Cities on Monday, I found it a bit hard to keep myself focused on my work due to memories popping into my head of their family from over those long years as my neighbor.
It seems almost like yesterday when they started building their home across from my family's north field. It was strange at the time to see a new home being built in a horse pasture, but the land belonged to their family and they decided to create a country home to raise their children. I can certainly say they were a close knit family with grandparents coming and going as well as the children's aunts and uncles. I remember smelling their summer grillings as well as hearing their lawn mower buzzing while I was likely busy tending to my own outside chores.
I really didn't get to know them until years later when they would call me to list and sell deceased relatives homes. The more I became acquainted with them, the more I liked them. The parents were very much for their children to have a good education, and a good education they all received; and with that, they all greatly excelled in their chosen professions. I chide myself now for not making a greater effort to be more a friend of the family rather than simply a good neighbor. Just these past several years, I became far more familiar with them as they decided to sell the home they built to grow their family. I was sad when it sold and they moved. As I watched the moving van pulling away, it seemed as though I was passing another milestone of my life's journey. Sometimes we expect certain things to remain the same in our lives as they act as anchors and support pillars in an ever-changing world. When my father who left this earth so terribly many years ago after months of unspeakable suffering, the neighbors of whom I speak were one of the first to come to the house offering cards of condolence and sympathetic words from their extended family. That small act of great kindness and caring was never forgotten.
The parents spoke of their children's accomplishments with great respect. I never sensed any form boasting or being prideful. Many families have endured death, but when a parent is notified that one of their children has died suddenly, there is a great vacuum created within that family. Loss of a child or sibling takes months and sometimes years to become re-adjusted to a new way of life without that loved one. I do hope our community as a whole reaches out to the Phillips family and offer their heartfelt sympathies. Jim and Judy Phillips will have a heavy burden to carry in the death of their son Kelly Phillips. It is yet another reminder for all of us to live each day of our lives to its fullest.