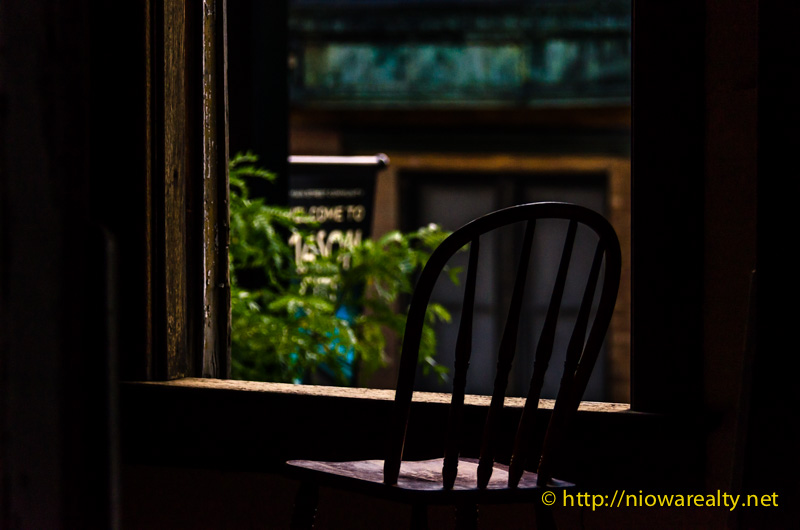 As chance would have it with my schedule today, most of the people at those appointments were elderly people. I have come to the conclusion that many of the general population don't care to be around the elderly for a very long period of time. I think it's because they haven't had any real long term connections. With the technology driven mobile society we have created, we've found that the elderly just can't keep up with us and therefore we feel as though we have to slow down and make adjustments in communicating with them. Having been blessed with grandparents living with us when I was young, I grew very much used to them as well as having learned to love them in a more whole way. Often times people think of grandparents and elderly relatives as icons of their family without a thought of them as actual living, breathing, and thinking humans who have their faults along with their virtues.
It hurts me sometimes when I find clients and customers struggling to hear and or see as the average person can 30 or 40 years younger. It embarrasses them to ask a question again as well as use a magnifying glass to read something. I remember not so long ago a dear client in his 90's getting teary-eyed because he couldn't hear what I was saying and thought his hearing had suddenly become much worse. Fortunately, I helped him change the batteries in his hearing aids and magically he could hear again at the level he was accustomed. Many of the elderly are afraid to ask for help due to their fear of being taken advantage of or being rejected.
A woman who was at my open house today was telling me how she goes to the nursing home twice a week to visit residents who don't normally get visitors. She said nearly all of them have family but too far away to make regular visits. Some families relocate their parents closer to where they live in order to have contact on a weekly or daily basis.
Some years ago, I used to walk past a building where there was an elderly woman sitting in an upper floor window. When the weather was pleasant, she would have the window open with the curtain tied back. Sometimes I would even see her smoking. I walked that street often, and one day for whatever reason, I chose to holler up a "Hi. How are you today?" She was almost left speechless because someone talked to her. Over the summer months, we would exchange greetings and pleasantries. There were days when the weather was not so pleasing and I would find that she would be watching for me as the window sash would go up just long enough for her to holler down a few kind words. I never knew her name and I don't think she knew mine. We were as ships passing in the night tooting our horns at each other. Suddenly one fine Spring day I noticed the window closed and no sign of her.
Days and weeks went by until I decided to ask the owner of the building what happened to his upstairs tenant. I was saddened to hear that she was found dead on the floor near the living room window. He said she was a loner and the nearest relative was a niece who lived out of State. I will always remember her with kindest of thoughts at that open window.