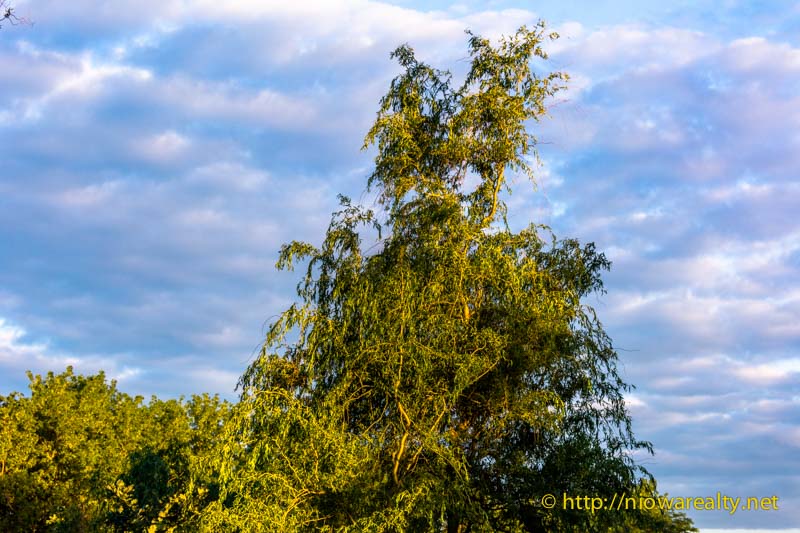 Some days everything just starts out wrong to the point were you think some power that be creates a dark cloud overhead. Driving down the highway quite early this morning with nearly no soul in sight, I was placed into a tense situation where an 18 wheeler pulled out of a factory almost right in front of me. Thank goodness there were no other cars on the other lane or I would have hit him. When I honked, he looked as if he'd seen a ghost and became very nervous behind the wheel. I guess my vehicle must have been momentarily invisible to him when he decided to pull out.
The next unfortunate happening was when I went to check an apartment building to make sure there wasn't a water problem due to the owner calling and saying the water bill was $20.00 higher than normal. One of the tenants told me he wouldn't be home so I just used the key and walked into the kitchen. To my disbelief, someone in night had smashed both the storm and inside window along with slashing the screen. I checked the rest of the apartment to see if any other windows were broken and found the tenant asleep in the bedroom. I awakened him and quickly found that he'd been out drinking heavily last night. Not what I wanted to encounter on a Sunday morning.
Arriving and the office to simply catch up on correspondence and weekend chores, I found the phone to be ringing as though it were a Monday morning. Everyone seemed to have problems they wanted solved immediately. My Open House was even a bit quirky with more than the normal visitors and of course the last ones showing up about 5 minutes before I was to close up the house. The turning point of the day came during my 4:00 appointment with clients. They are indeed absolutely wonderful people to work with during their transition of home selling. I guess the day weighed on me more than I thought because one of the clients mentioned that I looked tired. We had a great meeting and found myself internally smiling as I drove away in thinking how some people are just downright, plain and simply good.
I will work to do my absolute best for them in knowing their true appreciation. On my way home, I stopped at the garden section of the drug store and found some bargain basement plants that were screaming at me, "Buy me! Buy me!" The last thing I need are more plants but I just can't stand seeing plants go to waste. They will enjoy a comfortable spot in my garden. I spite of the trials of the day, it all seems washed as I relax and enjoy the perfect Summer evening breezes.