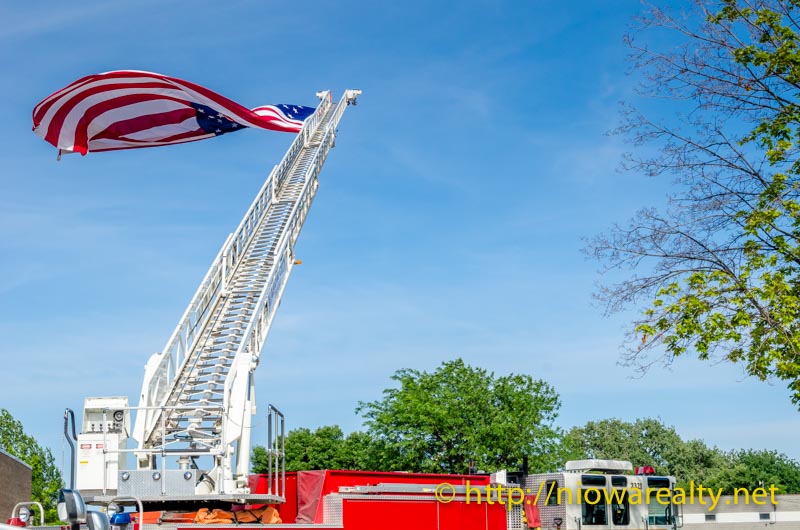 I doubt anyone will complain about the weather today while enjoying their holiday. Since I have family guests coming next week, I thought it best to wait until then and have a delayed 4th of July gathering. Instead of celebrating, I found myself turned into a bit of a domestic at my office. Since I have been quite busy with real estate sales for the past four months, I found there to be far too much clutter building up in my office. What I thought would take only several hours ended up taking up nearly my entire day. I'm not complaining because getting rid of useless clutter keeps an office more streamlined. As I've mentioned many times over, in most cases of presenting a home or office, less is more.
I also spent about an hour going up and down Federal Ave. picking up debris as well as discarded cigarette butts. I'm sure some of the residents in the Manor and apartment building across the street who were watching, thought me either possessed or a good deed doer. What I believe would be a great fad for people who smoke, is to get started and keep the style of owning their own personalized folding metal ash boxes. They used to be in style around the turn of the century with the more aristocratic people. It was just not "socially correct" to be using someone else's ashtray. If I had time, I would indeed certainly get into manufacturing and marketing them. I can see it now. There would be sterling silver ones, gold filled ones, personally monogramed ones, ash boxes that would be attached to a necklace, and the ideas go on. As most of us know, presentation is everything. I would perhaps even become a social smoker just to have the experience of holding and using my very own personally monogramed solid sterling ash box. Wouldn't we all be the talk of the world if Mason City would be considered where it all began.
I do hope everyone enjoys the people with whom they have chosen to surround themselves in celebrating the birth of our Nation. As I was driving home today, I let my mind wander thinking what must have gone on in the minds of our fore-fathers when they took the great leap of faith in declaring their independence from Great Britain. I'm sure the the air was thick with anxiety as they considered the possible negative consequences. Remember, even in those times change was hard in its beginning.
The photo above is one I took of our flag flying over the fire station here in Mason City. Happy 4th of July of 2014!