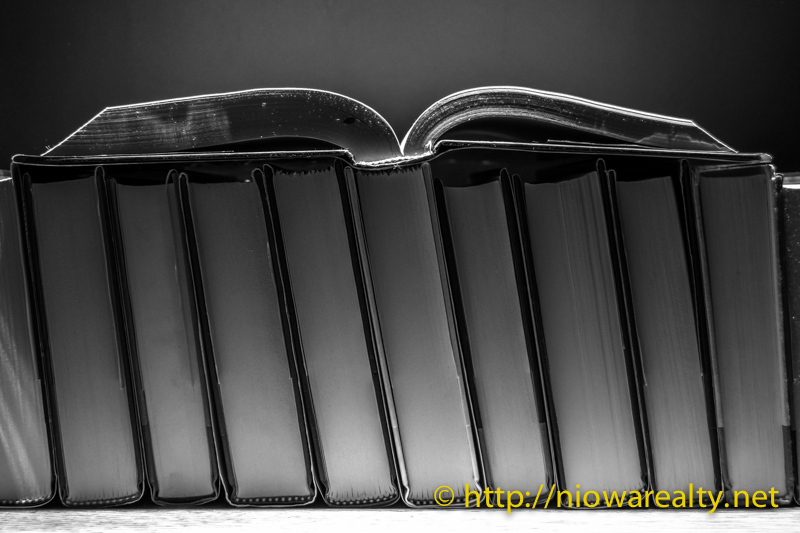 Since today was a triple header of bad juju with it being a full moon, Friday the thirteenth, and the earth being hit with solar flares, I decided to talk about something more positive. I am exceedingly disappointed with a lender again today for not getting a closing to take place that was scheduled for yesterday. It makes me sad to think that someone has to make another trip to Mason City driving over 2 ½ hours to get here. Oh well, we just chalk it up as yet another one of life's experiences and simply remember who was responsible.
Over this past week, I've been working with tenants who will be renting four of the homes that several of my clients own. I normally don't deal in rental properties, but there are a few long term clients whom I do help from time to time. Several of them were causing me to smile because of their amazement at my cursive handwriting. I've never considered my handwriting to be beautiful, but I've received many compliments over the years. I simply tell people that I was instructed in school in the "old" ways. The young tenants were also making comments on some of the words I use when speaking. I was teasing them by saying I should open up an evening school where anyone could come for about an hour once or twice a week and learn how to write proper cursive as well as hone their communication skills. They actually offered to be the first students. I went on to ask why they didn't learn much of what we spoke about in school. One of them said he was basically given a book and told to learn from it.
I've always considered a good teacher one who recognizes weaknesses and works to help the student overcome them. I've heard many a story over the years about how a one time student simply gave up the whole learning process simply because of not being able to keep up as well as the embarrassment of being corrected in front of the class.
Once upon a time, I taught seasonal classes in a specialized field for about three years. I created my own curriculum and gave those classes my 100%. After the second year ended, a person from administration confronted me about my style of teaching. I of course, immediately became defensive because I thought she was going to say something negative. Well to my surprise, the testing of the students from those past two years far exceeded the pass/fail averages for that type of instruction. My only comment about those averages was that I truly worked at making sure the students understood what I was teaching them. I believe we can all have a thirst for knowledge as long as we encourage each other to develop a taste for it.