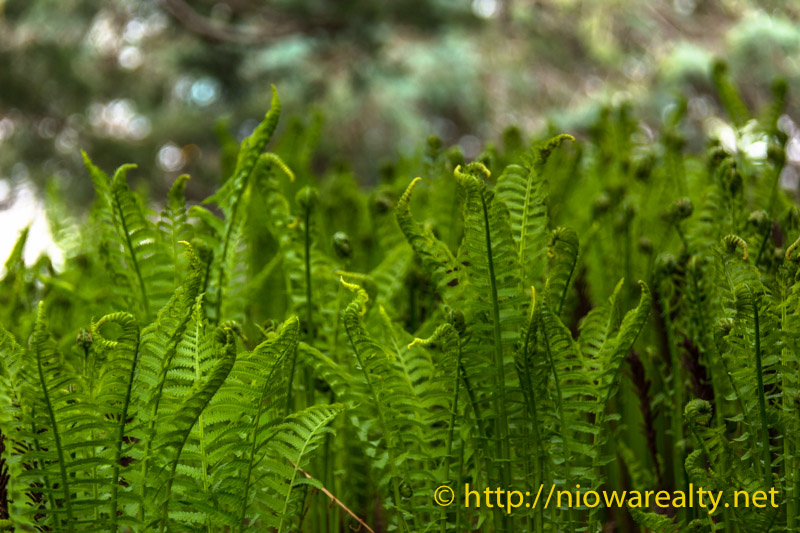 With the cold wind and rain today, it is likely most people are wondering now if we will have a normal Summer. Everyone is talking about the West Coast enduring the heat waves and drought while we are having excess rain and cold for this time of year. Here we are at the 15th of May and the trees are still being a bit reluctant in sending out their new growth.
I had to reach for my winter coat this noon after feeling a bit overly chilled from the last time I was out earlier. I have had to postpone several listings due to the weather not cooperating with the sellers as well as the flu that seems to be moving through the community. I've spoken with three people this week that are down with a nasty run of flu symptoms.
The Hamilton House that I spoke often about in past articles is, as of today, sold and closed. I only hope the new owners nurture that grand home that is filled with a long history of loving ownership. In visiting with the sellers at closing today, I was captivated by stories they shared about their lives during their ownership of the home.
I did my final walk-thru yesterday afternoon to say my good-byes to the home. The baton of ownership is again passed on to a young couple. It came as no surprise today to find that the church I listed earlier this week is already sold. I'm a bit envious of the buyer who will enjoy those beautiful muted green stained glass windows. I hope they turn it into a showplace. There will likely be others that wished they'd moved quickly enough to have a chance to buy it. After it closes, I'll have to keep an eye on the new owner's progress.
I was a bit embarrassed while showing a home today. The person began talking about the haunted house article I wrote last evening. I did mention that I didn't share everything in the article that I remember about that home. Since the subject was brought up, I did intimate a few more tidbits about the happenings in that home.
With it being such a cold and rainy day, I thought I would share a photo of some sprouting ferns I snapped several days ago. Let's all hope we get past this Spring of days filled with ever so short bursts of sun.