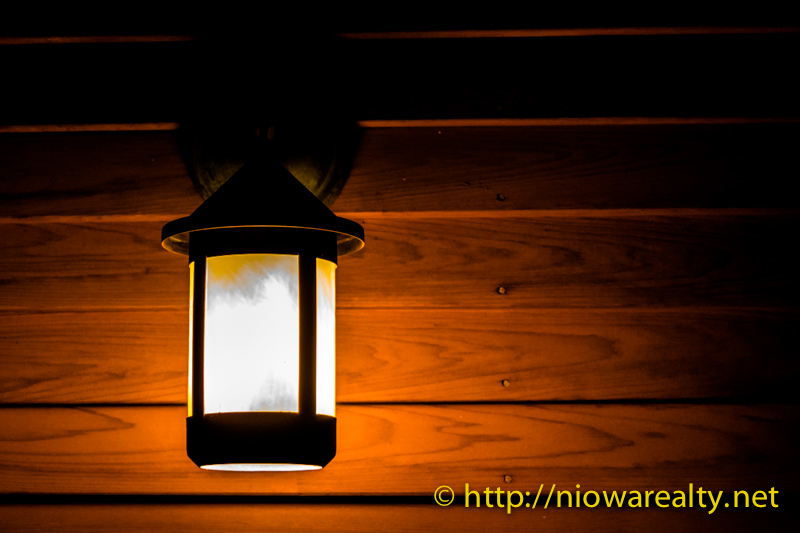 Some months ago I told one of my "haunting" stories and I promised that I would tell others in time. I thought enough days have passed to tell another one. This particular one causes me a chill every time I think of it.
It all started some years ago when I ran into a woman whom I sold a home to years before. I asked her how she liked her home and she said, "I like it, but you never told me it was haunted." I replied that I didn't know it was haunted. We talked briefly about some of the happenings at her home and left it at that. After some years went by, I received a call from her telling me she was moving and wanted me to list her home. I made an appointment and arrived several days later to do an inspection. She had made a number of improvements since I sold it to her and we talked about some finishing touches that were necessary prior to listing it. She agreed on getting them completed and set a date to list. The day I arrived to list it, she mentioned that she had decided to paint one of the bedrooms and found that when she returned, the color of the room had drastically changed. I was surprised yet dismissed it as some natural occurrence.
I took my measurements and notes, had her sign all the necessary documents and took the photos needed. I returned to the office and inputed the listing on the internet and started loading the photos. One photo caught my eye as being a bit odd. Looking closer I could distinctly see the reflection of an old man's face in a window of one of the rooms. It was so distinct that I called one of the other agents in the office to look at the photo. He could clearly see what I was looking at. At the position of where I was standing when taking the photo, he must have been standing behind me when I took the photo. Nevertheless, I didn't post the photo. I decided to have a public open house and when I arrived, all seemed normal. I seating myself in the living room and waited for prospective buyers to arrive. It was a sunny and warm day outside, yet the longer I was seated, the more chilled I was becoming. Since there were not that many people showing up, I found myself getting drowsy.
I wasn't asleep yet I had my eyes closed and suddenly I could hear a tap, tap, tap upstairs in what sounded like the bedroom that had a dramatic color change. To me, it sounded like a roller shade flapping in an open window. As soon as I opened my eyes, it stopped. I went upstairs to check the windows and there were no roller shades and no windows open. I could hear someone at the door and when I went downstairs I found a prospective buer starting to look at the home. She was alone and seemed a bit on edge as she was walking through the home. She suddenly stopped in the room where the window reflection photo was taken and said, "I have a feeling something is in this house watching me—especially in this room." I was diplomatic and basically dismissed the thought. After walking completely through the home she re-affirmed that there was something watching her as she walked out.
The home did finally sell and after closing I asked the seller about the room with reflection and the room where I heard the tapping sound. She said those two rooms were where the craziest of things happened. To this day, I can still hear in my mind that tap, tap, tap at the window.