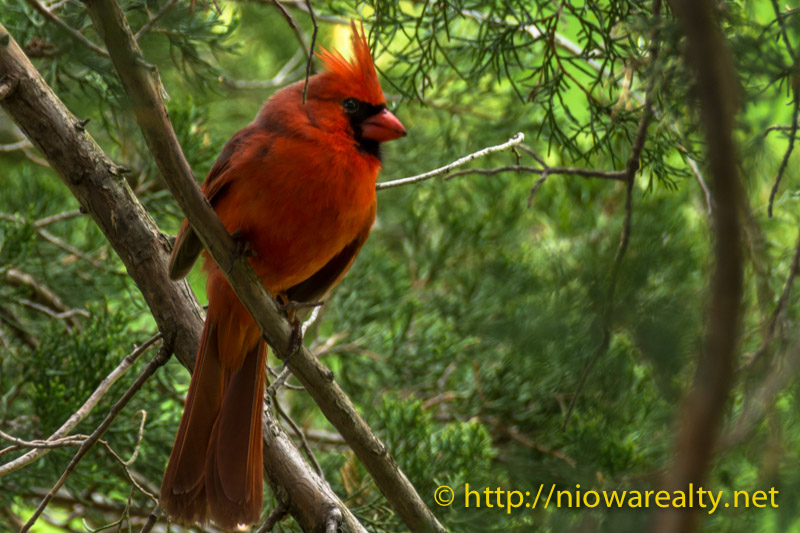 This afternoon I was visited by a very dear client who purchased and sold several homes through our office over the past years. He and his wife recently retired and now they are beginning to enjoy doing the things they didn't have time for during their working years. I asked him if he missed being out of the workforce and his response was an absolute "No!" What he found to be the most gratifying about not being at his job anymore was the lack of stress. He said he never realized how much stress he was under, and subsequently became accustomed to over those years. Their lives are now filled with getting more exercise, and putzing around the house performing little tasks that went un-noticed for years. They've found a desire to become more earth friendly and are going to have a vegetable garden this year. I can certainly say he looked happier and healthier than I have seen him in years. His more memorable remark was, "I'm really now paying more attention to the world around me." I told him I truly wish for everyone to start paying more attention to the world around them.
As I mentioned before, I'm finding more people choosing to stay closer to home when they have time off. Some of the statistics I've been reading are showing that more homeowners are deciding to focus more on creating a home environment that makes them want to stay home longer. We're seeing them adding features from interior entertainment and exercise rooms to exterior gardens and decorative ponds. People are also paying a premium for homes with views. I can say I'm finding recent buyers wanting more rear yard privacy. I would guess it's because they want to feel as though they've separated themselves more from work and the distractions the general public can create. Living here in North Iowa, I can say any property that borders a body of water sells at a premium. Water indeed has a calming effect on people. I'm not a real water sport type of person but I can say being near water does have a "grounding" effect on me. Any time I have a property listed on a body of water, I find myself not wanting to leave any too soon.
Just having an opportunity to experience the beauty of nature is but one of the simple pleasures we all must learn to enjoy.