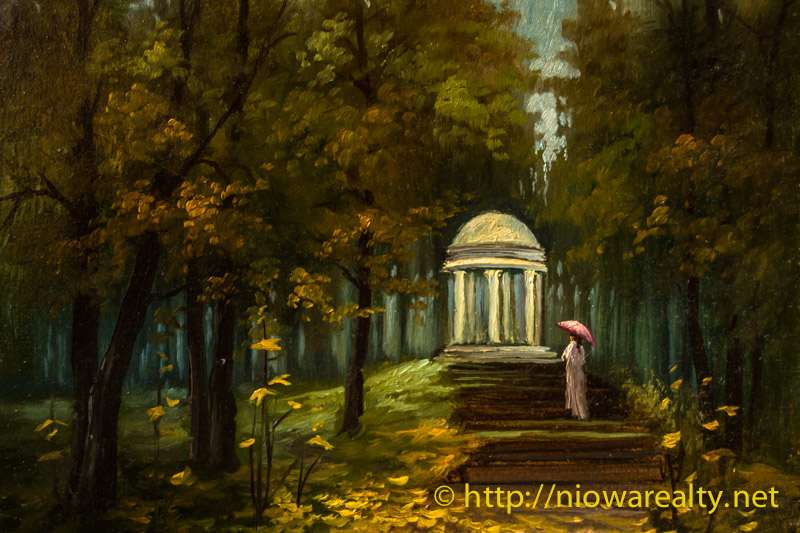 I had an opportunity to show a property today that evoked memories of other special places I've visited in the past. I'm convinced there are certain sites all around the globe that seem to hold a singular essence of space. For example, whenever people travel to the Grand Canyon and look over the rim and see the majesty of it all, nearly everyone walks away with not just the visual memory but also the sensual memory. On a smaller scale we have sites around us that fill us with a similar full-sense feeling of something special.
I personally feel we get more of the full effect when alone. Perhaps we are less distracted by not having other people around. I remember when I was young and working part time for some of the elderly people on their farms sites nearby. There was one elderly man who used to sit up on his porch for long periods looking out over the scenic country-side. Many times I thought he was lonely and was wanting someone to stop by and visit.
Late one evening on my way home I spotted him on his high porch. I felt courageous enough to stop and speak to him. I simply started a small conversation with him and asked him how things were going and if he was feeling lonely out there all by himself. His reply was quite surprising. He said, "How could I possibly be lonely being surrounded by all these natural beauties!" He pointed in several directions and for the first time I understood why some people are content being by themselves as long as they have a strong desire to be in that particular place.
I had a similar feeling when walking around the exterior of that home today. The views, the elevation and the privacy would give any lone explorer reason to stay.