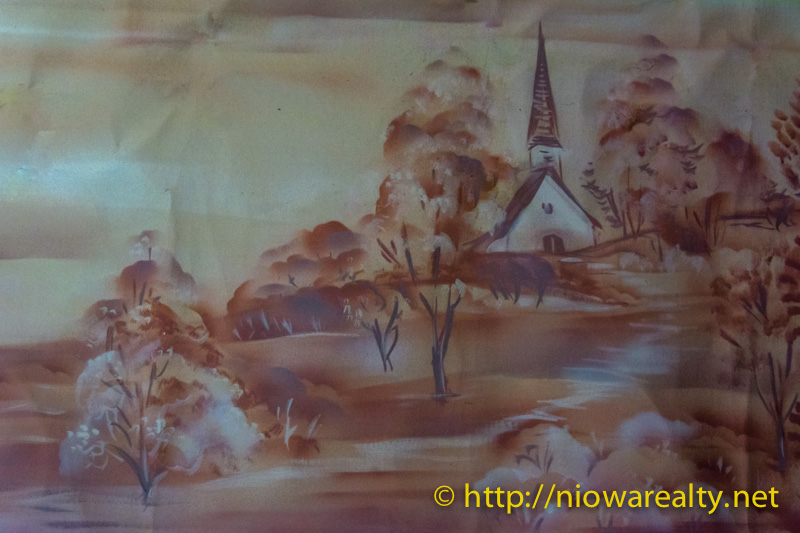 Most people would have considered today one of those dark and dreary rainy days that one can't wait to end. Indeed I was happy to see it raining rather than snowing. I'll likely never forget the snow storm we had the first of May last year which left inches of snow cone snow on the ground. I had an appointment today to take photos of a new listing but re-scheduled not because of the gray skies, but rather the seller wasn't quite ready for photos.
Many people find it a big concern about having sunlit days when taking exterior photos as they believe the sun makes everything look better. I'm not quite in agreement with that idea. I like the sun as much as everyone else but there are subjects that appear better in photos without the sunshine effect. Most people don't realize that artists and precision workers prefer to have the exterior light as neutral as possible. The diamond cutting industry in the low countries have their big windows facing north so their cutters can work in more of a neutrally lighted environment.
I like gray or pastel light when looking at something as it tends to give the eye less distraction and focus more on the subject. Have you ever noticed what happens when you purchase something in a store and when you get it home it looks different? Usually it's because of the lighting in the stores. I'm fortunate to have tall windows in my office in the front and back as there is an abundance of natural light filling the space. I remember many years ago when Mt. St. Helen blew and we had a summer of many gray days. So many people were complaining about not seeing the sun. I grew quite accustomed to those days as I became more keen in noticing the soft nuances of color around me whenever I was outdoors.
So whenever you're faced with another gray day, take the high road and consider it one of North Iowa's pastel days.