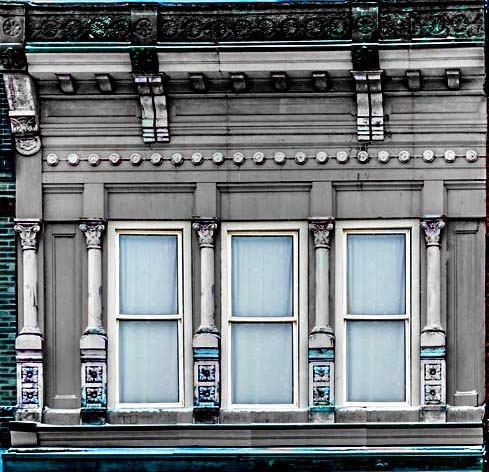 I've always considered January the month of forecast. We tend to be retrospective on the previous year's achievements and failures, but for me, our last year is finished and we can't bring it back. Part of my excitement is seeing the downtown continue to blossom. I've also noticed that I'm becoming more protective of the accomplishments in the Historic District. Whenever someone starts speaking ill of the money that has been spent on the buildings and StreetScape, I find myself going into heated debate. Because of the years of neglect and low budget improvements with no concept of design and appeal, we've been left with not only the jobs of doing, but rather un-doing the wrongs of the past and doing the rights for our future generations. I just happened to be seeing on MSN several days ago a slide show of the most vibrant small cities in the United States. To my chagrin, I noticed that LaCrosse Wisconsin came in as second in the Nation. Wow, I was just there in November and was pleased as well as dis-pleased because of their traffic situation. Yes, it is a naturally beautiful city perched on the banks of the Mississippi River, but they have a few more quirks to deal with going forward that we do.
Within these past two weeks, I have had, whether you want to believe it or not, three people asking about upper floor apartments in our downtown. In these long and arduous years of working downtown, I can't remember but maybe one or two people specifically asking about upper-floor apartments. Without resign, I am delighted! Few people know the experience of living in a turn-of-the-century building's second floor. Those extremely tall windows offer not only light but a bit of a bird's eye view of nearly everything that is happening both below and above. Once upon a time, I went to see a visiting great aunt in one of our hotels that is no longer here. Her suite was on the second floor on the end turret. I was so terribly young, but remember well the natural light and comfort those rooms afforded her. She was a great lady who wanted little but when she did, it always had to be the best.
Of the three people who called about downtown apartments, I was only able to place one of them in the building that Jay Lala has re-furbished. Unfortunately, the others didn't want anything more than the second floor. I can't blame them because I know the feeling. I hope each and every one of the downtown business owners turn their second floors into delightful apartments. Lets get away from bird roosts and work towards nesting those who want to live downtown. I am totally all for it. In spite of the re-building expenses being greater, the end results will act as a bonding agent for our Historic District. Just consider how much people pay for apartments in downtown New York.