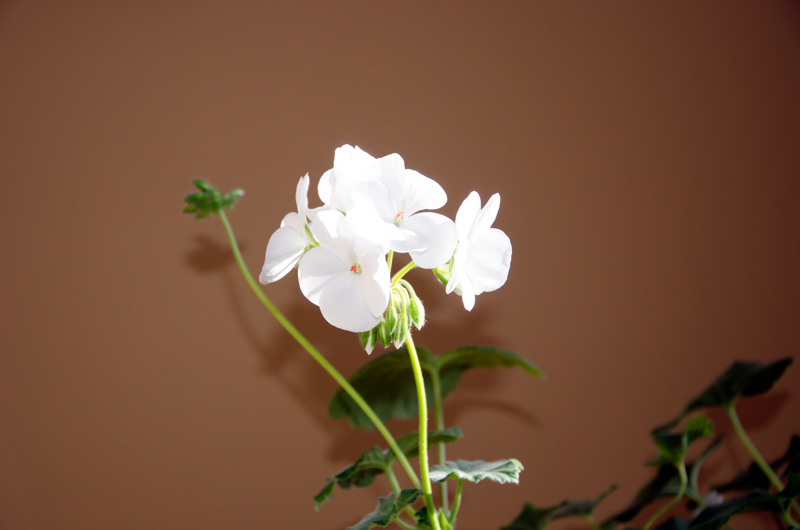 Over three years ago when Holtz Realty moved the business around the corner to it's present location at 213 N. Federal Ave. Mason City, Iowa, what I brought with me was a small Jade plant that I had been nurturing for about a year. Then, one of my clients delivered a large terra cotta pot with geraniums that were getting ready to bloom. I placed them in the front window and cared for them as usual.
Fast forward to today. I have been keeping alive that same pot of geraniums that never seem to stop blooming as well as the Jade plant that is getting so huge that people stop and look at it as they are walking past Holtz Realty's office. Several months ago, I was trimming off some of the excess growth of the over three year old geraniums and decided to take a cutting off of the white one and the red one. I planted them in a pot that was in the window at the back of the office. Both of them decided to grow and now I have the beginnings of a duplicate pot of red and white geraniums.
I am convinced that plants have memory. Seems every time I take a keen interest in the health and welfare of a plant, it seems to "know". Those cuttings from three year old plants were delighted to continue their growth at my office.
So, whenever someone says they can't grow anything, they are truly not interested in the responsibility of care.
The photo that is posted here is of the white "baby" from the mother plant.
Look closely and you will more than question whether plants have memory.