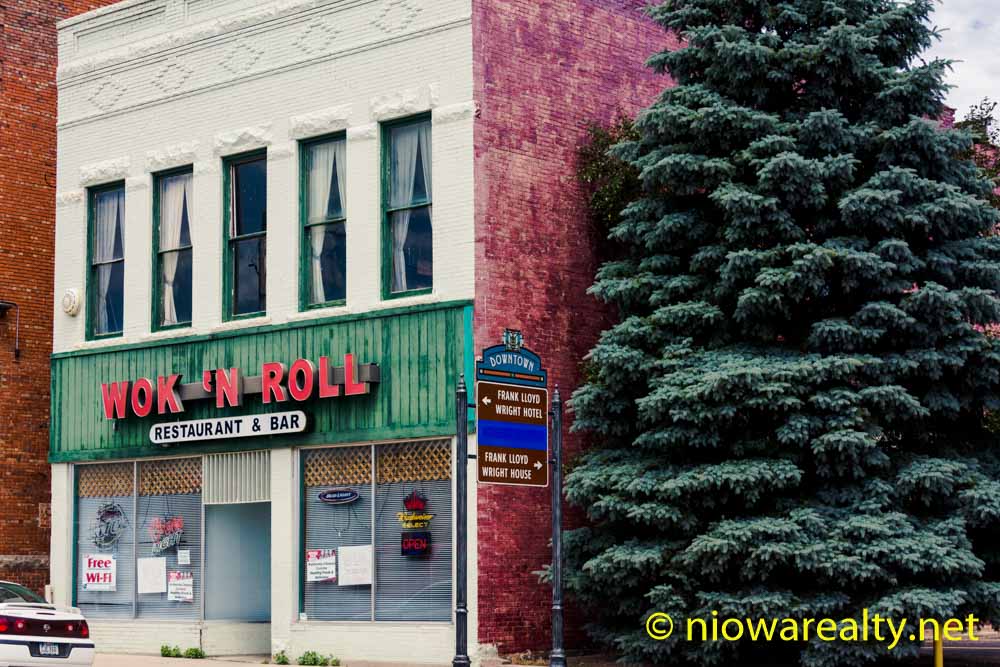 First off tonight, I must mention a drastic price reduction I just received from the owner of 1029 – 12th St. NE here in Mason City.  He informed me today that he'll be taking a new job far out of town next month and is now determined to have his home sold quickly.  It is now listed at $84,500 and as far as I'm concerned it should really create some renewed interest from those who haven't yet purchased.  Since I'd known the family that lived there previously for many years, any buyer can rest assured the basement has never had any ground water penetration.   Whomever does purchase it will thank their lucky stars they did because it is going to work for them for many years to come.  I personally like how far back the home is positioned from the street.  Most homes set too close to public streets and sidewalks and then have overly deep rear yards.  This one is setting pretty much in the center of its lot's depth.  And to think you can own a ranch home in Mason City with a double attached garage for under 85K!  I don't believe there's a buyer in today's market who can do any better than this.
Like I said before, there are days when I feel like a vending machine of trades.  Today was one where I found himself looking for touch up touch up paint for a client at 6:30 am to be delivered to a painter later today, to then turned into a waterman who had to go and water some flowers for a dear one who's away, and then to become a proof reader for someone who faxed me something for a customer to sign which didn't make any sense until finally after the third attempt he understood.  In the end I became the research librarian for a client regarding the reasons why someone made the choices they did before they left this earth some years ago.  Yes, it's amazing how many hats a Realtor can find themselves wearing during the course of a day.  Unfortunately some of my colleagues flip their whine switches on in hopes someone will do their jobs for them.  I can tolerate about a spoonful of whining to where I'll just move forward and do it myself.  There's too much time wasted in listening to someone whine.
I was intrigued last evening while reading a historical account of the lives of a husband and wife who lived out in Dubuque County over 100 years ago.  The author regarded them to have had quite the checkered lives of fortune and misfortune. From mine operators, to hoteliers, and finally to settling down on a fine 160 acre farm.  I admire people who don't let defeat get in the way of future successes, which brings me to the subject of the new owners of the Chinese restaurant Wok & Roll which is located across the street from Southbridge Mall's parking lot.  About a week ago I met the new owners for the first time.  It's a family operation which oft times is normal when it comes to international cuisines. The son who's making all the arrangements is exceptionally likable yet on top of things he's planning on doing with their new location. I was happy to hear their menu is going to be expanded to more of what the younger generation prefers.  I was also glad to hear how very particular his family is about keeping things clean and presentable.  I assured him that if he follows thru with his plans and serves good food, they'll do a very good business.  They're going to be open for business on July 01. I wish the very best for Wok & Roll along with their new owners.